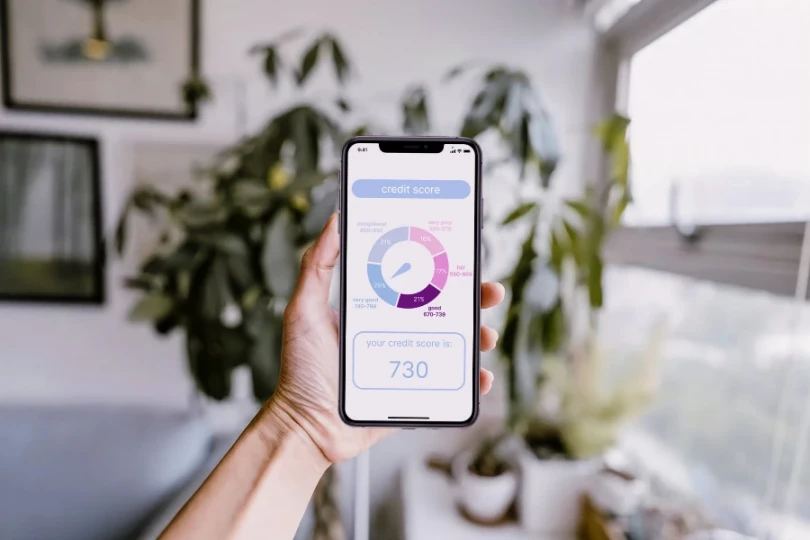 Having lenders or landlords pull your credit report, also known as an inquiry, is a normal part of applying for things like housing or loans. But is there such a thing as too many inquiries, and can they detriment your credit health?
Inquiries are triggered whenever you apply for credit.
While there is no hard-and-fast rule for how many you're allowed before your score is affected, there are a few things you should know about inquiries and how to avoid having them lower your score.
Defining a credit inquiry
While a "credit inquiry" might sound serious, all it means is that a lender or creditor has requested your credit report to determine whether you're a reliable person to provide with a loan or credit.
Credit inquiries are frequently made by:
Mortgage companies
Auto financing firms
Student loan companies
Lenders (personal and business)
Credit Card companies
Types of credit inquiries
There are two kinds of credit inquiries, also known as "hard" or "soft" pulls. Soft inquiries are primarily for marketing and are a way for creditors to advertise their products. If you receive a credit card offer in the mail, for instance, the credit card company likely made a soft inquiry to see if your score was within their target range for their product.
Borrowers looking for a loan may also see a soft inquiry on their report from credit aggregating services, which might look for information such as a consumer's Social Security number.
Hard credit inquiries happen when an entity has a legitimate business need for your information. A lender or creditor is seeking information to find out whether you are accountable in paying money back.
The credit report will give the entity requesting information the details of your payback history and any other information, like how much credit you already have.
How do multiple hard inquiries affect my credit?
As mentioned, "soft" inquiries do not impact your credit score, but hard inquiries can stay on your report for up to two years. They can also negatively affect your score by a few points, but typically only for a year.
The number of hard credit inquiries you initiate in a given year only accounts for about 10% of your overall FICO credit score, and they can only be conducted with your authorization. However, if you have multiple hard inquiries within a short amount of time, you can compromise your score and ability to qualify for loans and lines of credit. According to the Consumer Financial Protection Bureau, models for credit-scoring focus on how often and how recently you applied for credit.
The shorter your credit history, the more these inquiries can affect your score. Debt collection agencies are also known to use hard inquiries as a tactic to force debtors to pay them, although this is illegal under the Fair Credit Reporting Act.
One of Consumer Attorneys' recent cases involved multiple hard inquiries that damaged our client's report. After financing a mattress and neglecting to make payments, our client incurred a debt. As a result, an entity called Tower Loan pulled her credit once a month, or every other month, without the client's knowledge or permission. This resulted in the client's credit score dropping, so we sued Tower Loan for the unlawful hard pulls. Under the FCRA, entities can only pull credit information for legitimate business reasons.
Although Tower Loan moved to dismiss the case on the basis that they had a legitimate inquiry, Consumer Attorneys argued that the company was using hard pulls as a way to coerce the client into paying a debt. The judge ruled in favor of our client and denied Tower Loan's motion to dismiss.
How many credit inquiries is too many?
There is no set number or limit for credit inquiries, and like we mentioned, they only make up about 10% of your FICO credit score. Generally, individual consumers are expected to average around two hard inquiries a year.
Each inquiry affects your score only by a few points, but if you apply for, say, 10 credit cards within a two-month period, you can expect that to be a red flag to lenders. An excessive number of inquiries signals instability to lenders, suggesting that you're using lines of credit to keep yourself upright. This pattern could also say that you are not capable of managing your finances.
The following is a list of people who have reason for concern about inquiries:
People who spend longer than average, meaning a few months, to shop for a new mortgage or car loan.
Anyone shopping for multiple lines of credit not associated with a mortgage or car loan in the same year.
Consumers who are aware that their credit score is too low for the credit offering they want.
How can I avoid damaging my credit score while comparing rates?
If you want to compare rates from different lenders without lowering your credit score, there is good news: You can make multiple inquiries count as one.
The process known as rate shopping is ideal of consumers who want to compare lenders and find the lowest interest rates. Rate shopping works best for home mortgages, car loans or student loans.
While rate shopping, there are a few key pieces of information you should know.
Start the process when you're ready to open an account as the FICO rate shopping period is only 30 days. The score lenders see when they pull your file won't affect related inquiries from the last 30 days. That means if you're looking at your third car loan offer this month, the lender will see a score that doesn't include the other two applications. However, the application activity must be consistent — if you're looking at car loans, a separate credit card application will show all your inquiries.
FICO stipulates that there are three rate shopping periods your past inquiries can fall under: 45 days, 30 days and 14 days. These time periods count for inquiries that are not made in the past month, but were still during a time when you were rate shopping. Your time period depends on which scoring model the lender applies when pulling your credit.
Rate shopping only applies to certain products. Items like mortgages and student loans are included, but credit cards and retail accounts are not included.
Inquiries will still appear on your report, as is required by federal law. Don't worry, though — all those inquiries will count as one when your score is calculated.
The VantageScore scoring model is different from others. While FICO is the most common, VantageScore is right behind it, and it only allows a two-week period for rate shopping.
Can you dispute hard inquiries on a credit report? What if my dispute is denied?
While most credit inquiries are nothing to worry about, you should act immediately if you suspect fraud or suspicious activity. Only hard credit inquiries conducted without your consent can be disputed.
The first way to request that inquiries be removed from your file is by sending a letter to the creditor via certified mail. The letter should be specific about which inquiries were unauthorized and that you would like them to be removed.
As previously mentioned, you can also contact the three credit bureaus to dispute an inquiry.
If your dispute is denied and you feel you have a case, Consumer Attorneys offers a free consultation. Contact our firm today, we'd love to have one of our expert attorneys help you.