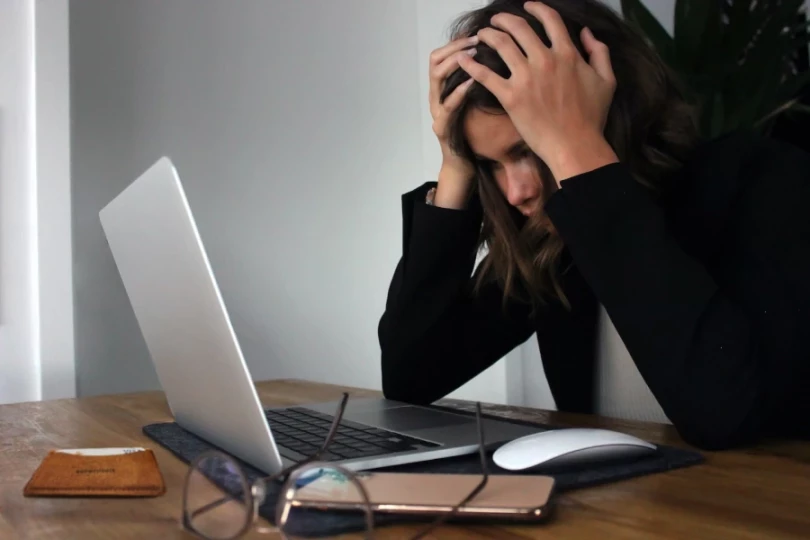 Hard inquiries appearing on credit reports are normal, and if you've applied for a form of credit, you have them on yours.
That's ok — a few inquiries shouldn't affect your score in any significant way.
Then there are fraudulent hard inquiries made by debt buyers, scammers, and other predatory entities that can damage your score for two years. You can dispute these unauthorized hard inquiries under the Fair Credit Reporting Act.
What is a credit inquiry?
A credit inquiry is when a lender or creditor requests your credit report to make a decision about whether to approve you for a loan or credit. You may receive a credit inquiry for a rental application, a cell phone contract, or even a job opportunity.
Credit inquiries are frequently made by:
Mortgage companies
Auto financing firms
Student loan companies
Lenders (personal and business)
Credit Card companies
Experian Credit Report Dispute: How to Correct Errors on Your Credit Report
If you've found an error on your Experian credit report, it's important to take action as soon as possible. A mistake on your credit report could negatively impact your credit score and ability to secure loans or credit in the future. To correct errors, you'll need to file a dispute with Experian. This process typically involves submitting a dispute letter with details about the error and any supporting documentation. Our legal team is here to help guide you through this process and ensure your credit report is accurate. Don't let errors on your credit report hold you back - contact us today for assistance with your Experian credit report dispute.
What's the difference between a hard and soft inquiry?
There are two kinds of credit inquiries, also known as "hard" or "soft" pulls. Soft inquiries are primarily for marketing and are a way for creditors to advertise their products. If you receive a credit card offer in the mail, for instance, the credit card company likely made a soft inquiry to see if your score was within their target range for their product.
Borrowers looking for a loan may also see a soft inquiry on their report from credit aggregating services, which might look for information such as a consumer's Social Security number.
Hard credit inquiries happen when an entity has a legitimate business need for your information. A lender or creditor is seeking information to find out whether you are accountable in paying money back.
The credit report will give the entity requesting information the details of your payback history and any other information, like how much credit you already have.
How do I find and evaluate inquiries?
You should monitor your credit report and flag any appearances of unauthorized "hard" inquiries. While a few hard inquiries won't detriment your score to the point of jeopardizing your ability to get approved for loans, multiple inquiries in a short period of time can damage your standing.
Go line by line on your report to ensure that the inquiries made were authorized and flag any that you don't recognize.
For each hard inquiry, ask yourself whether you authorized the creditor or lender to request your information. If you didn't, you can file a dispute with the credit bureau or sue to have it removed.
Keep an eye out for the following when checking for unauthorized hard inquiries:
Credit inquiries
Hard inquiries
Requests viewed by others
Regular inquiries
I noticed a problem with my report
In the event that you run into hard inquiries that look like they were made without your permission, you can easily dispute online. If Equifax, Experian or TransUnion can't confirm its legitimacy, the bureaus must remove the inquiry from your report.
However, you must contact each bureau individually to dispute. Looking to the future, consider setting up fraud alerts on your reports, or freeze your credit with all three bureaus so scammers can't open lines of credit under your identity.
Sometimes, entities use hard pulls as a form of harassment against consumers. One of Consumer Attorneys' recent cases involved multiple hard inquiries that damaged our client's report. After financing a mattress and neglecting to make payments, our client incurred a debt. As a result, an entity called Tower Loan pulled her credit once a month, or every other month, without the client's knowledge or permission. This resulted in the client's credit score dropping, so we sued Tower Loan for the unlawful hard pulls. Under the FCRA, entities can only pull credit information for legitimate business reasons.
Although Tower Loan moved to dismiss the case on the basis that they had a legitimate inquiry, Consumer Attorneys argued that the company was using hard pulls as a way to coerce the client into paying a debt. The judge ruled in favor of our client and denied Tower Loan's motion to dismiss.
Can you remove inquiries from your report?
While most credit inquiries are nothing to worry about, you should act immediately if you suspect fraud or suspicious activity. Only hard credit inquiries conducted without your consent can be disputed.
The first way to request that inquiries be removed from your file is by sending a letter to the creditor via certified mail. The letter should be specific about which inquiries were unauthorized and that you would like them to be removed.
As previously mentioned, you can also contact the three credit bureaus to dispute an inquiry.
Template 604 Dispute Letter
<Your Name>
<Your Address>
<Your Phone Number>
<Name and Address of the Creditor>
<Date>
Re: Unauthorized Credit Inquiry
Dear Sir / Madam (or the name of a specific individual, if you know it):
I recently obtained a copy of my credit report from <name of the credit bureau — Equifax, Experian, and/or TransUnion>. It indicated that a credit inquiry was made by your company. However, this inquiry was not authorized by me. Therefore, I am writing to dispute this inquiry and have it removed from my credit report.
Please have this inquiry removed from my credit report, as it is having a negative effect on my loan applications and my acquisition of credit.
I have sent this letter via certified mail as it requires your prompt attention and response. Please forward any documentation that you may have in regards to the removal of this credit inquiry.
Conversely, should you find that I am remiss and my authorization was in fact obtained for making this credit inquiry, I would appreciate any such documentation of that as well.
Thank you for your prompt assistance.
Sincerely,
<Your Name>
The following template can help get you started, or you can contact our expert attorneys if you believe you have a case.