Did Central Credit provide false information to a casino?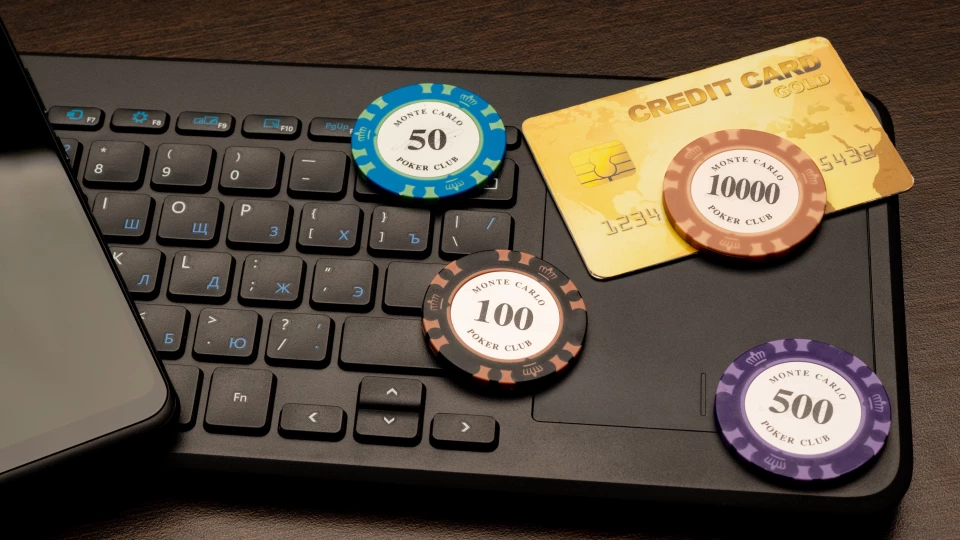 Has a Central Credit credit report caused you problems? See what you can do to get it fixed.
Casinos lend money to gamblers all the time, known as casino credit. This in-house perk encourages patrons to gamble for the obvious reason that the casino, almost without exception, comes out as the winner. To offer gamblers the opportunity to receive credit from the casino, Central Credit LLC has access to consumers' credit history and bank records. Central Credit provides that information to casinos that are interested in extending credit to any gambler who might request it.
Protect Your Rights with a Dedicated Consumer Rights Attorney

With over a decade of experience, a vast client base of satisfied individuals, and substantial monetary compensations exceeding millions, our legal firm specializes in advocating for consumer rights. As trusted consumer rights attorneys, we provide free services to our clients, ensuring accessible and effective representation. Whether you're dealing with aggressive debt collectors, facing challenges with background check companies or credit reporting agencies, or encountering errors that can impact your financial well-being, our dedicated team is here to help. Contact us today to take a stand for your consumer rights and receive the expert guidance you deserve.
How do casinos lend money?
When casinos lend money, what they're actually doing is issuing what are called "markers." These markers are akin to a very short-term loan in the form of a casino counter check a gambler can draw from. Casinos don't hand out markers randomly; the person wishing to receive credit must fill out an application to confirm his or her ability to pay the debt to the casino.
Upon approval of the application, the casino issues a marker for a designated amount. This is a convenience offered to casinos' patrons, who can then gamble without worrying about carrying around large sums of money. The gambler has the option to pay the casino back in the form of chips or cash, with payment being due typically within 30 days of the gambling activity.
The casino submits the marker (much like a check) to the gambler's bank to recoup the payment due. If the bank does not accept the marker due to insufficient funds, that's when you've got a problem.
Does your Central Credit report display errors?
Credit reports representing consumer reporting or credit reporting agencies can contain errors. In fact, you should expect to find errors on your reports resulting from anything from identity theft to sloppy record keeping; false and inaccurate information abounds as a fact of life. Additionally, when consumers attempt to rectify errors on their reports, credit reporting agencies sometimes behave unprofessionally and violate the Fair Credit Reporting Act. Enter: Consumer Attorneys.
Central Credit is not immune to mistakes, and if you have discovered inaccurate information on your Central Credit report, Consumer Attorneys is here to help right those wrongs. We can assist with overturning the inaccuracies that may not only prevent you from being approved for casino credit but would also cause your credit score at large to suffer.
The Consumer Financial Protection Bureau reveals a shocking statistic: It received more than
444,000 credit report error complaints in 2020, compared to 277,000 filed in 2019—a greater than 60% increase. Additionally, Consumer Reports states that 34% of its volunteers who analyzed credit reports discovered one or more errors.
To dispute errors on a Central Credit report, you can contact Central Credit LLC:
Address: 3525 E. Post Road, #120
Las Vegas, NV 89120
Phone: 800-833-7110
Website: www.everi.com
Consumer Attorneys is on your side!
If you find erroneous information in your consumer report from Central Credit, you have the legal right to dispute the report's content with Central Credit as well as the entity that provided your information to Central Credit, such as your bank, lender, or one of the three main credit reporting agencies.
Under the FCRA, those involved in distributing inaccurate consumer credit information must perform a reasonable investigation to substantiate or negate your dispute, and any errors must be corrected within 30 days. Unfortunately, credit reporting agencies have been known to ignore disputes or loosely/shabbily investigate consumers' concerns. When these types of FCRA violations take place, you have the right to sue.
Consumer Attorneys is here to protect and promote your consumer rights under the FCRA! We serve clients nationwide and represent them in state and federal courts. We will connect you with a lawyer near you who will assess your situation as part of a free case review. You can also take advantage of a free credit report analysis. Your circumstances may entitle you to financial compensation.
As a leading national consumer protection law firm, Consumer Attorneys offers its clients more than 10 years of consumer protection expertise. Our lawyers' efforts have secured more than $100 million in monetary recoveries for our clients. If you've tried to dispute a Central Credit report and it got nowhere, you want legal prowess on your side!
An important perk: As our client, you pay no out-of-pocket fees. Our legal teams receive a fee only if they win on their client's behalf. Consumer Attorneys is ready to become your legal advocate and ally!
Let's find out if you qualify for compensation!
It's time to act. Contact Consumer Attorneys immediately regarding any unremedied errors on your Central Credit report.
Call +1 877-615-1725 for immediate assistance and a free case review.
Fill out our brief contact form or initiate a live chat to share your concerns.
Reach out to us at info@consumerattorneys.com with questions at any time.
Are you violated by creditors, debt collectors, or credit reporting agencies?
Call us, and we will restore your financial life back to normal.
Get in touch