Did Certiphi's Background Check Errors Cost You a Job?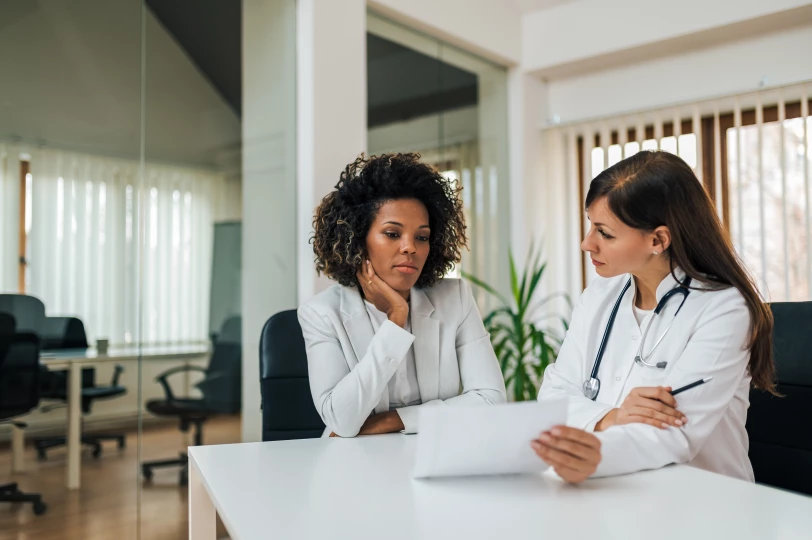 If a mistake in a background check from Certiphi Screening cost you a job, then contact Consumer Attorneys.
Background checks are common when applying for a job. What's not expected is discovering a health care position was denied due to one or more errors on your background check report. Welcome to Consumer Attorneys! Consumers can find powerhouse legal experts who will advocate on their behalf when they are victimized by unethical and unlawful business practices.
What is Certiphi Screening?
Certiphi Screening is a background check agency that works exclusively with healthcare organizations to provide various types of background screening. The agency's background check results verify job applicants' employment and educational histories, professional license verifications, driving records, drug screenings, criminal registries, and more.
Background check results can be mildly or majorly riddled with mistakes due to human error, compromised computer systems, identity theft, outdated information, etc. The list goes on! Also, be aware that background checks should never be performed without your authorization.
Frequently, files become mixed when the file of one person is accidentally merged with the file of someone else who has the same name or a similar name. Whether one or more errors are accidental or purposeful, the results can be equally devastating. They can result in applicants being denied a job or having their reputation ruined in the healthcare industry.
What to do if you've been wronged
If you feel an employer has taken adverse action against you due to the information stated on a Certiphi background check, be aware that there are strict protocols an employer must follow. They are required to:
Give you a copy of the report
Give you the contact information for Certiphi Screening
Give you a summary of your rights under the Fair Credit Reporting Act (FCRA)
If the employer fails to provide this information, you may have a legal case against the employer, as well as Certiphi Screening. Any qualifying damages could be significant.
You can dispute errors with Certiphi Screening in a number of ways:
Visit consumercare.certiphi.com
Call (800)260-1680
Fax (888)495-8476
Write a letter to Certiphi Screening Inc.
Respond to Certiphi's www.certiphi.com/requestdispute-my-report
Certiphi Screening is allowed 30 days to investigate and prove that the information they have is correct. Otherwise, they must remove the errors. Visit their website.
You may qualify to sue Certiphi Screening
Through all the frustration and angst you may be feeling, be assured that Consumer Attorneys is here to ensure your consumer rights are protected and to fight for any financial compensations you may be entitled to receive. If you feel you were bypassed for a job position or promotion due to false, misleading, or incomplete information on your background report, contact our legal team right away!
According to the Fair Credit Reporting Act, Certiphi must provide accurate, up-to-date information regarding anyone's background. Violating the FCRA can generate costly consequences for persons or entities who are found guilty of doing so.
In fact, the number of lawsuits brought under the FCRA has more than doubled since 2009. Toward the end of 2019, FCRA litigation had reached an unprecedented level and continues to increase. Many cases that were brought on via class-action lawsuits have generated multimillion dollar settlements.
The FCRA protects your rights as a consumer
The Fair Credit Reporting Act protects consumers' rights in a number of ways. As it applies to background reports, the FCRA gives consumers the right to:
Obtain a copy of their background reports
Determine who can view their files
Know when a report is being used against them
Dispute consumer reporting agencies regarding one or more errors on their reports, and have those errors responsibly resolved
Receive punitive and/or statutory damages when consumer reporting agencies and/or their furnishers have demonstrated intentional negligence by not properly addressing dispute
Consumer Attorneys has your back
Through Consumer Attorneys, you pay no out-of-pocket fees. Our attorneys protect consumers' rights nationwide and only receive a fee if they win on your behalf!
If you feel you have a valid claim against Certiphi Screening, do not hesitate to contact us! We're here to listen to the details of your claim and advise you on the next step forward. You may qualify for substantial damages.
Let's get things corrected. Call our team!
If your background-check report includes errors that have not been corrected after a proper dispute, call Consumer Attorneys immediately! You can connect with our legal team in various ways:
Call +1 877-615-1725 for immediate assistance and a free case review.
Fill out our brief Contact Us form or initiate a live chat to share your concerns.
Reach out to us at info@consumerattorneys.com with any questions.
Are you violated by creditors, debt collectors, or credit reporting agencies?
Call us, and we will restore your financial life back to normal.
Get in touch