Global Payments Direct provide inaccurate information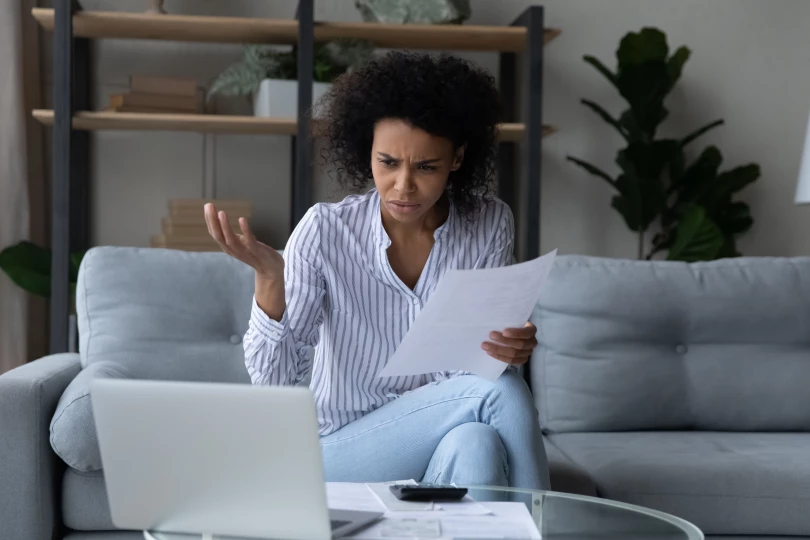 You could be entitled to sue
Have you been denied casino credit due to a credit report error caused by VIP Preferred de Global Payments Direct? We can help you fix it.
Consumer reporting companies abound! In fact, there are about 400 consumer reporting agencies in the U.S., with Experian, TransUnion, and Equifax dominating the field. They offer an important service by providing credit and financial information to and about consumers like you. They help businesses - including casinos - identify high - and low-risk candidates who apply for credit, insurance, banking services, utilities, employment, and more.
VIP Preferred by Global Payments Direct focuses on the gaming industry, including online betting sites. VIP Preferred is a well-known e-check provider for more than 500 casinos across North America. When gamblers want to access cash quickly and easily, VIP Preferred allows them to present their ID card to a casino cashier to obtain immediate funds.
As a consumer reporting company, VIP Preferred provides casinos credit histories pertaining to players who wish to establish casino credit. It obtains those credit histories through a number of sources including the three main credit bureaus. So far, so good, right? Sure, except that credit reporting agencies are not immune to making mistakes, whether deliberately or unintentionally, and credit report errors can be difficult for consumers to remedy themselves. This is where Consumer Attorneys steps in.
Laws are violated, Consumer Attorneys rights the wrongs
Consumers have a right to an annual report disclosure from each of the three main credit reporting agencies as well as from specialty consumer reporting agencies such as VIP Preferred. Why is this important? Because free annual reports allow consumers to analyze their credit information to determine if any damaging errors have crept in - and creep in, they do!
VIP Preferred may have been the behind-the-scenes player that led to you being denied marker credit at one or more casinos. Casinos approve marker credit only when a gambler's credit/consumer reports indicate low risk to the casino. But there is a more pressing concern: Erroneous, damaging information could negatively impact your credit score and should be removed from your credit or consumer reports immediately.
Some consumer reporting agencies have slackened their ethics and put a black eye on the consumer reporting industry - so much so that the Consumer Financial Protection Bureau has issued warning letters to a number of reporting agencies that behaved unprofessionally and inappropriately.
A number of credit reporting agencies have shoved customers' disputes under the rug, omitted toll-free numbers from websites, made it difficult for consumers to access credit reports, refused to address errors that should have been removed - the list goes on. When any entity violates the law, including violations of the Fair Credit Reporting Act, legal action is your best line of defense when justice needs to be served and financial compensation is due.
To dispute errors associated with VIP Preferred by Global Payments Direct, you can contact the business directly:
Address: 10 Glenlake Parkway, North Tower, Atlanta, GA 30328-3473
Phone: 1-877-777-1355
Website: www.vippreferred.com
You can contact VIP Preferred to request your report, which the company must provide free of charge every 12 months and deliver within 15 days of receiving your request.
Consumer Attorneys has your back
Once you've initiated your dispute with one or more furnishers, all parties involved must perform a good faith investigation to "yea" or "nay" your dispute. Any verified errors must be corrected within 30 days. Consumer Attorneys is here to protect your consumer rights under the FCRA.
We serve clients nationwide and represent them in state and federal courts. We will connect you with a lawyer near you who will assess your situation as part of a free case review. You can also take advantage of a free credit report analysis. Your claim may entitle you to monetary compensation.
As a leading national consumer protection law firm, Consumer Attorneys offers its clients more than 10 years of consumer protection expertise. To date, our lawyers' efforts have secured more than $100 million in monetary recoveries for our clients.
Also, as our client, you pay no out-of-pocket fees. Our legal teams receive a fee only if they win on their clients' behalf. If you're ready for justice, Consumer Attorneys is ready to help!
It's time to get real results
Contact Consumer Attorneys immediately to ensure your credit report errors are eliminated once and for all!
Call +1 877-615-1725 for immediate assistance and a free case review
Fill out our brief contact form or initiate a live chat to share your concerns.
Reach out to us at info@consumerattorneys.com with any questions, at any time.
Are you violated by creditors, debt collectors, or credit reporting agencies?
Call us, and we will restore your financial life back to normal.
Get in touch