Was Your Check Denied Due to CrossCheck Errors?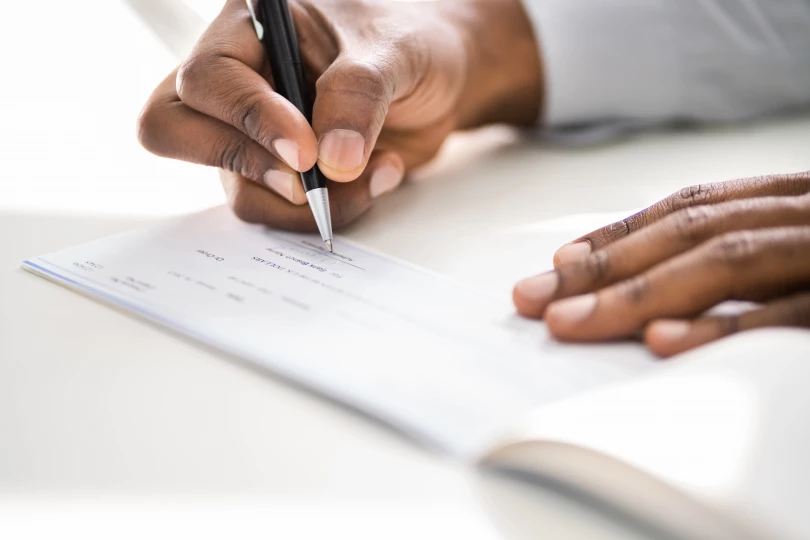 When you use checks as payment at any given business, the information that supports those checks becomes embedded in huge database systems. Check verification services/credit reporting agencies such as CrossCheck use the information in those database systems. CrossCheck, like all check verification services, partners with merchants or other businesses who want consumers' checks to be scrutinized for their integrity.
Two things occur when a consumer uses a check as payment: 1) the check verification service verifies the legitimacy of the check and 2) the check verification service may authenticate the check account holder's history. This ensures that potentially closed accounts, fraud, and other concerns are discovered before a check is accepted.
Action Required for Doordash Background Check
We wanted to notify you that there is an important step you need to take for your DoorDash driver application. Specifically, a doordash background check action required notice has been flagged on your account. This means that you must complete the required action related to the background check in order to continue your application process. It's important that you take care of this as soon as possible, as delays could affect your ability to become a DoorDash driver. If you have any questions or need assistance with this process, please don't hesitate to contact our support team for help.
Was Your Check Denied? You May Be Able to Sue
The denial of a check, in and of itself, does not constitute a lawsuit. Rather, it is the reasons behind the denial that can raise legal concerns. If CrossCheck violated your rights under the Fair Credit Reporting Act (FCRA), you have the right to sue, which would include the pursuit of financial compensations – enter Consumer Attorneys
If your check was denied, your might wonder, "Why?" As part of CrossChecks' compliance with the FCRA, CrossCheck does not have the legal authority to tell a merchant it should deny or approve a check-cashing transaction. It is the merchant that has the final say whether or not a check will be cashed.
But the bottom line remains: what caused the check's denial? CrossCheck's role as a credit reporting agency means it operates in an arena with a reputation for errors embedded in consumers' credit reports. If your check was denied, it could be due to false information on your CrossCheck credit report.
Errors on these types of reports cover the spectrum, from files with identical names mistakenly merged and outdated information to identity theft and incorrect criminal background checks.
If false information is on your CrossCheck's credit report, you could experience a credit score drop. That alone could lead to the denial of opening a new line of credit, being rejected for a mortgage or car loan, and more. False and damaging information should be remedied as quickly as possible, and Consumer Attorneys is here to help!
If you filed a dispute with CrossCheck and they failed to correct errors on your credit report in a timely or responsible manner in accordance with FCRA guidelines, you have the right to sue!
To contact CrossCheck Inc.:
Address: PO Box 6008 – Petaluma, CA 94955-6008
Phone: 888-843-0760
Website: www.Cross-Check.com
You Want Justice – You Need Consumer Attorneys!
If your check was denied, you have the right via the FCRA to request a free copy of your CrossCheck credit report. Through Consumer Attorneys, our legal professionals fight for maximized financial compensations when consumers' efforts to initiate disputes with CrossCheck are ignored or handled inappropriately and when CrossCheck does not abide by FCRA mandates.
Consumer Attorneys serves consumers nationwide and represents them in state and federal courts. We will connect you with a lawyer nearby who will assess your situation as part of a free case review. You can also take advantage of a free credit report analysis. Your situation's circumstances may entitle you to financial compensations.
As a leading national consumer protection law firm, Consumer Attorneys offers its clients more than 10 years of consumer protection expertise. Our lawyers' efforts have secured more than $100 million in monetary recoveries for our clients.
Also, as a Consumer Attorneys client, you pay no out-of-pocket fees. Our legal teams receive a fee only if they win on their clients' behalf! We're ready to become your powerful ally and advocate!
Let's Get What You Deserve – Contact Our Legal Team Now!
If your credit report with CrossCheck includes damaging errors or if your errors have not been rectified after a proper dispute, Consumer Attorneys will inform you of your next move!
Call +1 877-615-1725 for immediate assistance and a free case review.
Fill out our brief Contact Us form or initiate a LIVE CHAT – share your concerns.
Reach out to us at info@consumerattorneys.com with any questions at any time.
Are you violated by creditors, debt collectors, or credit reporting agencies?
Call us, and we will restore your financial life back to normal.
Get in touch