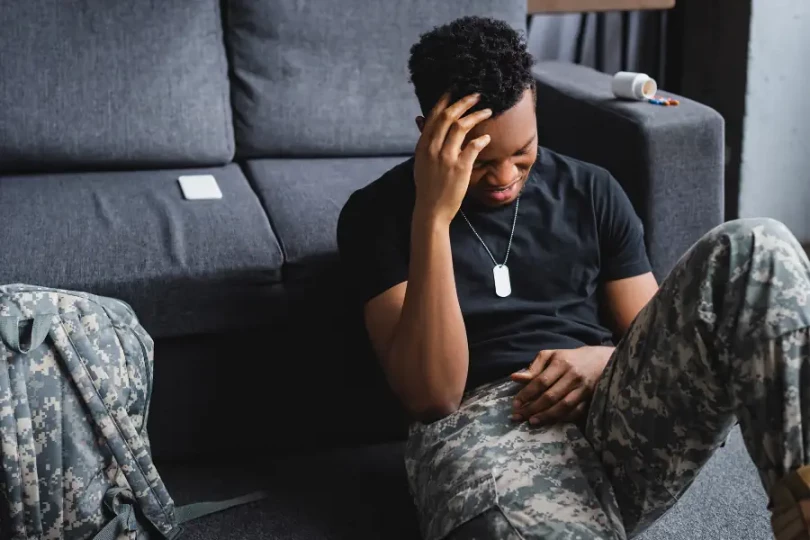 The U.S. Department of Defense issued 3M's Combat Arms Earplugs version 2 (CAEv2) as standard issue hearing protection devices to troops deployed to combat zones such as Iraq or Afghanistan between 2003 and 2015
In 2018, thanks to a whistleblower coming forward, the Justice Department found that 3M defrauded the government by selling earplugs with "dangerous design defects" to the military for "more than a decade." 3M settled with the Justice Department for $9.1 million without admitting liability.
According to the whistleblower, 3M knew about the device defects as far back as 2000 and actively manipulated test results while continuing to manufacture and market the devices to the U.S. Military while appearing to meet government standards.
Now, over 230,000 service members and veterans have sued 3M and Aearo Technologies (3M's parent company) in federal court for having knowingly sold defective combat earplugs to U.S. Troops from 2003 to 2015, and many more active-duty and servicemembers and veterans who have been harmed by 3M's defective earplugs are coming forward to demand accountability.
Defects in Dual-Ended Combat 3M Earplugs
The 3M CAEv2 earplugs were allegedly too short and not designed to effectively "seal" into ear canal to block out the eardrum-damaging sound, as intended. As a result, the earplugs would loosen imperceptibly during use, rendering the earplugs essentially useless.
The earplugs featured a dual-ended or reversible design, which was intended to block all sound when inserted one way, but provide selective filtering when reversed, reducing loud impulse sounds while allowing users to hear spoken commands. 3M allegedly failed to properly instruct servicemembers on how to properly insert the earplug devices, which also caused hearing loss.
Have You Been Injured by 3M Earplugs?
Auditory system injuries, including hearing loss and tinnitus, was the third-most common service-related disability as far back as 2003. By 2017, however, tinnitus and hearing loss shot to the top of the charts and become the most common service-related disability.
Defective 3M earplugs may have been the culprit.
(1) Tinnitus
According to the Mayo Clinic, Tinnitus is when you experience ringing or other noises in one or both of your ears. The noise you hear when you have tinnitus isn't caused by an external sound, and other people usually can't hear it. Such sounds can include:
Ringing
Buzzing
Roaring
Whistling
Hissing
Clicking
Veterans with tinnitus may have difficulty concentrating and sleeping, and in most cases, the condition is permanent.
(2) Hearing Loss
Hearing loss can be a devastating long-term and permanent condition. Symptoms may include a person's hearing gradually fading away and, as the condition progresses, may cause more severe hearing difficulties that results in substantial quality of life issues among other harms. A person may also experience ringing in the ears and sensitivity to sound.
Ongoing Lawsuits
Because of the large number of servicemember lawsuits, the Judicial Panel on Multidistrict Litigation has centralized and transferred the cases into a multi-district litigation titled 3M Combat Arms Earplug Products Liability Litigation, MDL No. 2885, which is currently ongoing in the United States District Court of the Northern District of Florida.
Of the many thousands of lawsuits already filed against 3M, the Florida court has selected a handful to go to early trial. On April 30, 2021, a federal jury awarded $7.1 million in damages to three Army veterans, finding that 3M failed to warn about design flaws in earplugs widely sold to the U.S. military that ultimately caused hearing loss.
What You Can Do
Servicemembers and veterans who actively used the earplugs between 2003 and 2015 may be able to file a lawsuit if they are experiencing any of the symptoms associated with the defect. If you have suffered from hearing loss or tinnitus and have served in the military between 2003 and 2015, you can still file a lawsuit against the manufacturer for compensation, medical bills, pain and suffering, and other financial and emotional losses you may have suffered.
Consumer Attorneys LLP is an industry leader when it comes to protecting consumers from multi-national corporations and obtaining favorable outcomes. We will fully investigate and vociferously litigate your claims to achieve the results and compensation you deserve.