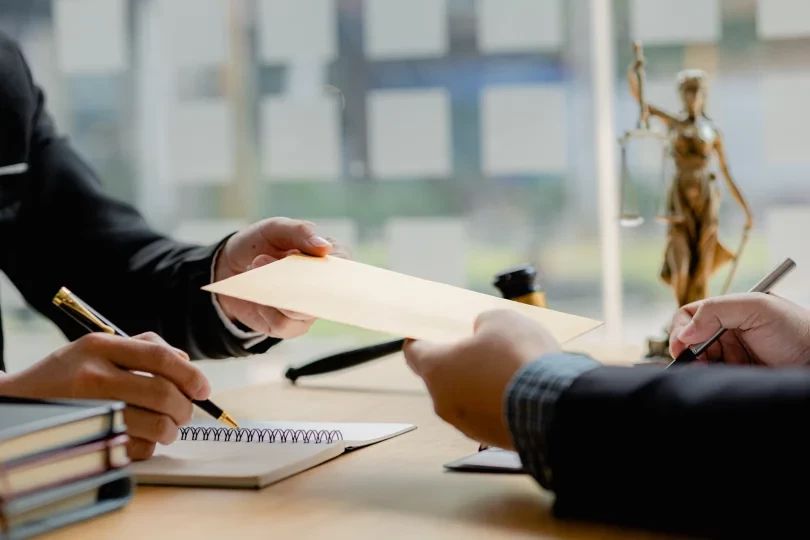 Denied due to AmRent errors? You have rights! Fix the Errors to Get Your Life Back on Track!
When AmRent background check and credit report errors cause your rental application to be denied, the consequences can be sweeping. Find out how to recover from AmRent errors and protect your rights. We explain everything you need to know to fix the errors, secure housing, get legal advice, and get compensation for your damages.
If you're here, it means that you're one of the unlucky renters who applied for a house, condo, apartment, or other rental property and got denied due to errors in an AmRent background check or credit report.
Discovering that you've been unfairly denied access to a housing or rental prospect you otherwise deserved is crushing. And unfortunately, it can make it difficult for you to rent anywhere until the errors are corrected. With over seventy-five years of combined experience, the team of consumer protection lawyers at Consumer Attorneys has seen it, heard it, and handled it all when it comes to errors in background checks and credit reports. I'll explain everything you need to know to fix these mistakes, protect your rights, file a lawsuit, and get back to good.
What exactly does AmRent do?
AmRent is a company that provides consumer reports to landlords and property management companies as part of the tenant screening process. These reports are used to make approval or denial decisions about a tenant's application during the renting process. Because these reports contain an abundance of financial, criminal, credit, and other history, they are critical in undertaking a tenant evaluation, and are frequently determinative.
Under the Fair Credit Reporting Act (FCRA), AmRent is recognized as a consumer reporting agency (CRA) because it buys, compiles, and sells consumer data packaged as various reports. The FCRA and its many state law counterparts regulate the consumer data industry to protect consumer rights.
Under the FCRA, CRAs like AmRent must meet a legal standard of care in handling and reporting this data. Among the requirements is that AmRent ensures accuracy in the information it reports and adequately investigates any disputes about its data. If AmRent fails to adhere to this standard, the consumer is entitled to pursue a lawsuit.
What is included in an AmRent background check?
AmRent background and credit checks can contain information about a rental applicant across a broad selection of categories. Landlords and property management companies can select which categories of information to include in the report. In some instances, they can also select even more nuanced subcategories within each section to provide a customized and nuanced screening tool.
Accordingly, AmRent background reports can contain different information, depending on the property or the property management company.
Resident Score
A resident score is similar to a credit score in that it is a number that represents your position on a predetermined scale. Where credit scores indicate your creditworthiness (the likelihood of you paying back your debts and making payments on time), resident scores indicate the likelihood of you fulfilling your lease obligations and making timely payments).
Residential scores are assigned using an algorithm that considers various factors in your rental and credit history. This is an optional feature in an AmRent report.
Credit Report
A credit report pools data from your background as it relates explicitly to any financial event or factor that gives insight into your perceived ability to timely repay loans. This includes data about your credit cards, service providers, banks, mortgage lenders, auto finance lenders, rental history, etc.
AmRent reports have the ability to gather and report data from the three largest and most frequently used CRAs (Experian, Equifax, and TransUnion). The latter are referred to as the credit bureaus. In addition, AmRent allows landlords or property management companies to customize the data from the credit bureaus, depending on which factors are most relevant to a particular rental opportunity or applicant.
Eviction History
AmRent background check reports can provide detailed information about an applicant's eviction history. By using algorithms to gather data from municipal records at the state level, AmRent purports to offer a thorough and comprehensive eviction record. State and federal law regulates the reporting of eviction data, with a cap placed on data over seven years old.
In other words, any evictions that occurred more than seven years before the date of the AmRent background check report should not be included in the report. If it is, even though the information is factually accurate, it is considered an AmRent reporting error and can open AmRent to liability.
Income Information
AmRent verifies employment and income status for applicants.
AmRent Criminal Screening
Landlords and property management companies can customize the level of criminal background review that is completed on their rental applicants. AmRents criminal records review can be targeted to one state or several and pulls from county records.
Sex Offender Data
AmRent applicant background checks specifically scan sex offender registries for hits related to sexual offenses. As with other criminal convictions, state law varies regarding how far back AmRent can go in gathering and reporting sex offender data on an individual. In some instances, even though the sex offender information might be accurate, it would be considered an AmRent error to include it on a report if it is beyond the window of time allowed by state law.
Social Trace
The "social trace" is essentially a comprehensive identity verification report. The AmRent background check report can include this if selected by the landlord or property management company. In this instance, Social refers to your Social Security Number (SSN). AmRent uses your SSN and other personally identifiable information (such as birthdate), to trace your identity over time.
AmRent refers to this report as the Cross-Check report and says it is a means of identifying potential rental fraud scenarios.
Other Criminal Records
As with the sex offender data, AmRent uses an algorithm to scan single-state, multi-state, and county records in search of information about prior misdemeanors and felonies. It is important to know that state laws dictate how far back a criminal background check can look. This means that sometimes even accurate information about a criminal history can be considered an an error if it should not have been reported under state law.
In addition, criminal history is a frequent source of reporting errors for AmRent and other CRAs. Not only is information reported that should have otherwise been excluded as time-barred but also information is reported in ways that are frequently misleading. For instance, charges that were dropped may be reported in a way that suggests there was a conviction.
Mistakes on My AmRent Credit Report
Mistakes on your AmRent credit report can have a devastating impact on your ability to secure housing and frequently only find satisfactory resolution through a lawsuit. As described above, AmRent pulls credit data from the three credit bureaus. So, if an error appears on your AmRent credit report, there are two possibilities that you must contend with:
The error may only be on your AmRent credit report. This can happen if the algorithm and data protocols used by AmRent do a poor job of identifying, reviewing, and reporting data for a particular applicant. For instance, data for applicants with the same name can be mistakenly merged in an AmRent credit report. If AmRent doesn't use adequate review protocols, this data may be reported as belonging to a single individual.

However, the only way to know whether the errors are only present in your AmRent credit report is to review your reports from each of the credit bureaus. You can request a free copy of your reports from each of the bureaus because you are entitled by law to one free copy per year.

If, after reviewing your credit reports from AmRent and the credit bureaus, the errors are only present in the AmRent credit report, then you only need to pursue a dispute with AmRent and any subsequent lawsuit would likely only target AmRent.

The error may be in one or all of your credit reports from the credit bureaus. Since AmRent utilizes data from all three credit bureaus to compile its reports, it is possible that the data error originated with one or all of the bureaus.

As explained above, the only way to be sure is to request a copy of your credit report from each bureau. If any of these reports include the same error(s), you must file a dispute with that credit bureau. You may also want to contact a consumer protection attorney to discuss what it means when a credit bureau reports errors about your credit profile. The implications and the financial consequences could be broad and a lawsuit may be necessary, depending on the type of error being reported, the extent of the damage, and the sufficiency of the response and investigation.
What should I do if my application is denied due to an AmRent tenant screening report error?
If you learn that an AmRent tenant screening report error is the reason for your application denial, you should contact a consumer protection attorney and dispute the error promptly. A lawsuit may be necessary to obtain a sufficient error correction and resolution.
To dispute an error in an AmRent report, download, print, and fill out the dispute form provided on AmRent's website. Consumer Assistance | AmRent Send the form and copies of any supporting documentation via certified mail to the address provided, which you can find on our website as well. AmRent Residential Screening - Consumer Attorneys.
We note that there is also a customer assistance phone number provided. If you have any interactions with AmRent representatives via phone, we suggest getting the name and title of everyone you speak with and keeping detailed notes about the nature of your conversation, including the dates and times.
At present, AmRent does not provide an online platform for filing a dispute. While this may seem old-fashioned (and it is), it is ultimately not a bad thing. When CRAs provide online dispute platforms, they also frequently require consumers to agree to various terms and waive their right to bring a lawsuit. It is generally not advisable to waive your right to bring a lawsuit before you have even begun to move through the AmRent dispute process. You may discover that a lawsuit is necessary to force a proper investigation and error correction and to compensate you for harms sustained due to the erroneous reporting.
Have you been "AmRent Denied"?
The answer to this question is "no." To understand why, you need to know what it means to be denied housing based on an AmRent screening report.
Many people believe that AmRent is the company denying their application. Accordingly, they are searching for information about being "AmRent denied." However, this is an inaccurate understanding of the AmRent role in the tenant screening process. As a CRA, AmRent is a company landlords and property management companies use to create tenant screening reports of all kinds (credit history, criminal background check, ID verification, etc.).
When you apply, your potential landlord or property manager will ask or invite you to complete a background screening through AmRent. AmRent will use the information you provide to run the various screenings. AmRent then issues these reports to the landlord or property management company. The latter uses the information in the reports to decide whether to approve or deny an application.
So, "AmRent denied" is not a real thing. If your housing application is denied, it is due to a decision made by your landlord or property management company. However, while AmRent may not have been the decision-maker, it is certainly still liable for the adverse decision if it provided erroneous information. This means that you can still rightfully pursue a lawsuit against AmRent for application denials based on bad data in its reports. See below for more details
Is AmRent responsible for my denial?
If you discover that an error on your AmRent report resulted in a denial of your application, then yes, AmRent is responsible for your denial. If your landlord or property management company denied your application based on information in an AmRent report and that information is wrong, then AmRent is legally responsible for the reporting error and you can file an AmRent lawsuit.
Your landlord or property management company made the decision, but AmRent provided the information used in making that decision, and AmRent is legally required to be accurate.
Can I sue AmRent if My Screening Report Includes Errors?
Yes, you can hire a lawyer to sue AmRent if your screening report includes errors. As you likely know by now, when your AmRent screening report contains errors, it can harm you financially and emotionally and have far-reaching consequences for your ability to secure adequate housing.
For this reason, the FCRA gives consumers the right to file a lawsuit against AmRent and other CRAs for reporting wrongful data. In addition, while inaccurate, misleading, or false information is clearly considered erroneous reporting, many state laws also set statutes of limitations on the reporting of certain information that is otherwise accurate. So, sometimes, reporting accurate information can be an error if it is reported when it should have been time-barred and excluded.
This state-level nuance regarding the details of what can and cannot be included in various AmRent reports is a great reason to have a quick conversation with a skilled consumer protection lawyer like those at Consumer Attorneys. They can advise you whether including certain accurate information constitutes a reporting error in your state and warrants a lawsuit.
Lawsuits Against AmRent
Many consumers each year have to file lawsuits against AmRent and other CRAs due to errors in background checks and credit reports. These errors cause consumers to suffer financial and emotional harm and are sometimes not corrected willingly, effectively, or timely. In other words, companies like AmRent frequently lean into roadblocks, stalls, and delays or engage in inadequate or ineffective investigations of disputed data. This results in a confirmation of the erroneous data and a refusal to correct reporting errors.
When this happens, it can be financially ruinous and emotionally devastating. Filing a lawsuit against AmRent is a tool for reclaiming your fiscal story and empowering yourself to fight for your rights.
Further, the FCRA supports your right to pursue a lawsuit against AmRent for inaccurate, misleading, or false reporting. This is partly because legislators understand that simple regulation is rarely adequate to protect consumers. But, having the power to file a lawsuit against AmRent provides greater leverage and a greater chance of a successful outcome.
Benefits of Professional Legal Support with AmRent
We recommend contacting Consumer Attorneys before you even file a dispute with AmRent. Working with a skilled and experienced attorney streamlines the process from step one through to filing a lawsuit (if that ends up being necessary to protect your rights). If you do end up hitting one of the setbacks that plague the dispute process for so many, having a trusted legal resource, like one of the lawyers at Consumer Attorneys, in your corner is a win for you now and your future.
How Much Does it Cost?
At Consumer Attorneys, we do not charge anything for your initial consultation. It's completely free. We know that you need to talk to one of our lawyers before you know if you need one of our lawyers.
You may be surprised to learn that you will never pay anything out of pocket even after the free consultation. Does this mean that we don't charge for our legal services? No, we absolutely do charge for our services because we work really hard on your behalf. But YOU will never pay our bills because the law makes the companies we sue pay them for you when we win.
One of the best things that the FCRA does to correct the unfair power imbalance between consumers and CRAs like AmRent is to require the CRAs to pay the legal bills of any consumer who is successful in their lawsuit against the company. So we send our bills to them, not you.
If we don't win? We don't get paid. So we want to win as much as you do.
Beware Credit Repair Companies
If you haven't already, you will eventually find companies that market themselves as easy credit repair agencies. Frequently, this means that you guarantee them an amount of money upfront, and they don't guarantee you anything, not even a successful resolution to the false information.
These companies flood the web with advertising because there are so many consumer reporting errors that they see it as big business. But what they don't tell you is that working with a consumer protection attorney instead of them means:
No out-of-pocket cost to you. Ever.
Access to extensive legal training, knowledge, and experience.
Working with a professional who is bound by legal and ethical standards of excellence.
Being able to sue AmRent for resolution and compensation.
We're not just someone else looking to cash in on your bad luck. We're the people the FCRA empowered to help you by making the wrongdoers pay our costs and fees to sue them so that you pay nothing out of pocket.
Ask for Our Help Now
With no out-of-pocket cost to you, there is nothing to lose in discussing your AmRent reporting error with one of our skilled consumer protection lawyers.
There are several ways to reach us: call (+1 877-615-1725), email (info@consumerattorneys.com), fill out the online intake form, or use the virtual chat option to speak with us today.
From coast to coast, we're right where you need us to be.
Frequently Asked Questions
What credit bureau does AmRent use?

AmRent uses all three credit bureaus to gather data for its background check and credit reports. And because it offers a customizable report experience for its clients (the landlords and property managers who purchase its reports), the reports can differ from one company to the next. If the errors in your credit report are consistent across data from all three reports, you may have a problem that is vastly larger than just an issue with AmRent's reporting. You should contact a consumer protection attorney immediately to discuss your situation and determine whether a lawsuit against AmRent or other CRAs is necessary.

How far back does AmRent go on eviction notices?

The extent of the look-back period for much of the reporting in AmRent's background and credit check reports is determined by state law. In addition, AmRent screening products are customizable to the landlord or property management company. This means that the scope of AmRent's prior eviction reporting for each consumer is determined by a combination of the specific needs of AmRent's clients and the limitations imposed by the eviction laws of the particular state in which the report is being sold.

What does AmRent show in a criminal background check?

AmRent's criminal records review can include records from one state or county, or several. It includes information regarding misdemeanors, felonies, sexual offender status, and status on various federal watchlists. The landlord or property management company decides what to include, and state and local law dictates the extent of the review. For instance, some states may cap the look-back period at five years, while others stretch it to seven.

How to sue AmRent?

If AmRent produced and sold a report about you to a landlord or management company and the report contained errors that resulted in your housing application being denied, you should consider a lawsuit. To do this, find, hire, and work with a highly-skilled, experienced, and knowledgeable consumer protection attorney, like the lawyers at Consumer Attorneys. Nationwide, we have lawyers everywhere you need us to be. We'll file a lawsuit on your behalf and fight for compensation to help make you financially and emotionally whole.