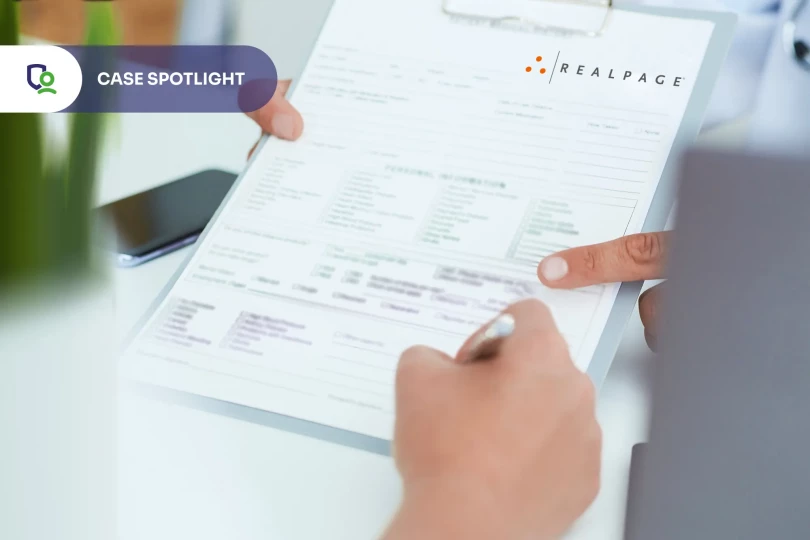 Yet another story of an uncaring credit agency ruining someone's life with their inept practices and incompetence, this time it's RealPage
Corporations like Experian, TransUnion, and in this case, Equifax, have allowed for a large percentage of lives to be destroyed by their lax practices, calling it the price of doing business
Credit Reporting Agencies and the unverified third-party Data-Furnishers they rely on are killing off a portion of our population's economic potential. Corporations like Experian, TransUnion, and in this case, Equifax, have allowed for a large percentage of lives to be destroyed by their lax practices, calling it the price of doing business. A person's economic profile is their life. If that profile is sufficiently damaged, life can become impossible. Many Americans have been pushed through so many layers of suffering by an inaccurate credit report that they chose to end their own lives. In their continued defiance of the Federal Credit Reporting Act and FCRA law, RealPage Inc and Equifax took control of Tyrel's life and brought him to the edge of that fateful choice.
Expert Consumer Fraud Lawyers Are Here to Help

If you're dealing with consumer fraud issues, our experienced consumer fraud lawyer is ready to help. With over a decade of practice, our firm has helped more than 10,000 content clients and recovered over 250 million dollars in compensation. We offer our services at no cost to clients, assisting them in resolving matters related to debt collectors, background check companies, and credit reporting agencies. Don't let these issues bother you – contact our consumer fraud lawyer today for the support you need.
It Could Happen to Anyone
The peak of the pandemic had forced Tyrel to move back to Colorado. He'd previously been working in Idaho and living with his girlfriend. Without money or contacts, he was forced to accept a difficult month-to-month rental situation. He was away from his partner and, like so many, laid off due to Covid. The location made employment more difficult without a vehicle, but he saved enough to qualify for an apartment complex named Welton Park located in the Five Points area of Denver, Colorado that offered specialized affordable-housing opportunities. Tyrel was an excellent candidate and all that remained was his tenant screening report.
The Troubles Begin with Innocence
It came from RealPage Inc, which is associated with OneSite and is also known as LeasingDesk Screening. While many of these misreporting events involve pure computer error, there is an air of malice hanging over how Tyrel was treated. In two important sections of the report, data was mangled. Then the discrepancies created by the bad data were red-flagged as evidence of potential fraud.
First, Tyrel's Social Security Number was reported as having been issued five years before his birth. The dates of his housing and rental history were handled in a similar, inverted way. RealPage was buying cheap, unverified data from third-party sources including Equifax, a practice that had gotten them into trouble with FCRA requirements before. Besides reporting their own mistakes as Tyrel's failings, the Equifax credit report created a crime for him to be guilty of and then convicted him of it. RealPage included "Offense Information" in the section of the screening reserved for "Criminal & Other Records." In this false history, he was charged and found guilty of fare evasion. According to public records, there was no arrest, no charge, and no crime beyond a paid traffic citation. Reporting this in the way they did is misleading, and is well known to cause lenders and housing agents to reject applicants. This is precisely what happened to Tyrel.
Innocence Is No Excuse
Tyrel then learned what often happens to people who hope Equifax will unfreeze a credit report. As with most cases, Tyrel burned a lot of time and effort re-submitting his rental application and running down the various proofs and documents to show that his data had been wrongly entered. But the LeasingDesk screening and Equifax report kept him in month-to-month housing while he did so. During this time there was a bedbug infestation there. The bites and lack of sleep drove him to a doctor who prescribed some mild sleep aids.
No Bottom to the Spiral
While RealPage and Equifax dragged their feet in reviewing his case, Tyrel succumbed to paranoia caused by insomnia and the temporary disfigurement of the bedbug bites on his face. His girlfriend had to call the local police when Tyrel began to seriously consider suicide. Although his life was saved, the damage was done by now.
A representative of the Welton Park Apartments reached out to RealPage and Equifax for an update on his case but was told that none of the information on Tyrel's report would be changed. Accordingly, they rejected his application again, and he finally reached out to us for help.
We see this kind of situation far too often, and it's sad when the indifference of data furnishers and credit agencies causes so much suffering. It took us several months of back-and-and-forth negotiations, but Consumer Attorneys eventually won Tyrel a handsome settlement for his troubles. Litigation is the only recourse that a consumer has to fight such injustice, and we won't stop fighting until it stops.