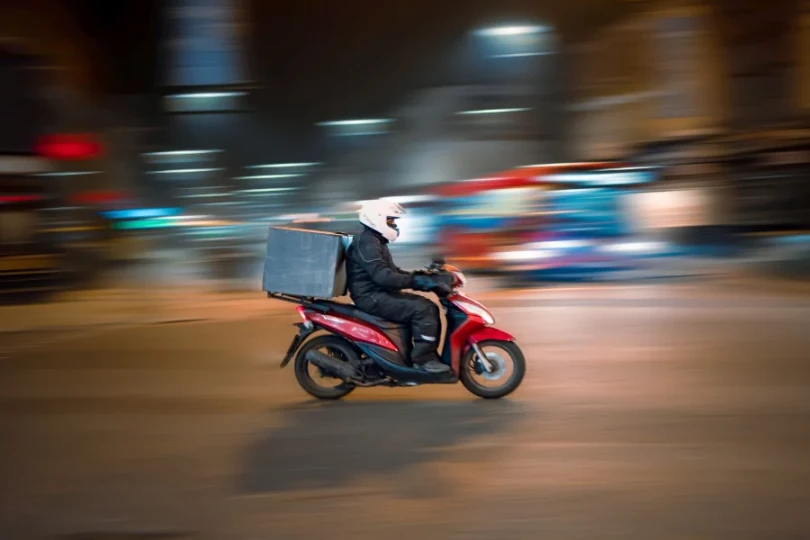 GrubHub is particular about applicants' criminal and driving history
Looking for a job with GrubHub? See what they're interested in when they do a background check.
Multiple services have gone online in today's world, and food delivery services are not exempt. Food delivery companies make it easy for people to order from restaurants in their area and have the food delivered to their location.
However, to work as a driver for these companies, you must undergo a background check to ensure you qualify.
This post discusses what GrubHub looks for when running a background check on its applicants.
Addressing a First Advantage Background Check Fail

If you've experienced a first advantage background check failure, it's important to understand the potential reasons and steps to address the issue. A failure can result from discrepancies in your criminal history, driving records, or employment verification, among other factors. If you're facing a First Advantage background check failure and need assistance in resolving the situation, don't hesitate to contact our legal team, who are ready to help you navigate and overcome any problems you may encounter.
What GrubHub pays attention to in a background check
GrubHub's background check process helps screen potential drivers to ensure they are eligible. During the application process, the applicants must provide their Social Security number, which will be used to verify their identity and conduct a comprehensive background check.
A background check by GrubHub focuses on the applicants' driving records and criminal records.
1. Driving records
GrubHub looks at your driving records to find violations. These violations might disqualify you from becoming a delivery partner for the company.
You might be disqualified if you have more than three moving violations within the past three years. These moving violations could be speeding tickets, traffic rule violations, accidents, and even driving without insurance.
Another possible disqualifying factor is a major violation on your driving history within the past three years. A major violation includes reckless driving and driving with a suspended license.
Also, if your driving record has a drug-related violation or a case of driving under the influence within the past seven years, the company might deem you ineligible.
2. Criminal records
GrubHub is concerned about its applicants' criminal history. Some disqualifying factors on a potential driver's criminal records include:
Sexual offenses
Drug-related crimes
Crimes involving violence
Convictions for theft and damage to property
Felonies and other serious offenses
GrubHub's requirements are strongly determined by the laws of the relevant state. So, if local laws demand more stringent rules, the company may tighten its standards.
Background checks are crucial to ensure that prospective employees are eligible for the role. They also help with a fair assessment of their tendencies. However, there can be background check errors that can cost you a job.
In the event of such a mistake, Consumer Attorneys can help you rectify it. Contact us.
Just like GrubHub, Uber conducts background checks; find out what they look for.