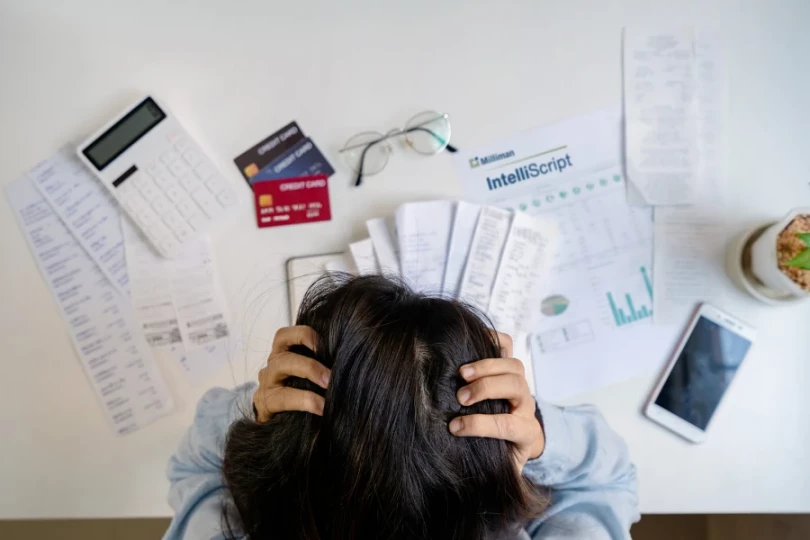 While many consumers have never heard of a consumer reporting agency known as Milliman IntelliScript, they may be surprised one day to find this entity has disqualified them from obtaining insurance.
The Fair Credit Reporting Act (FCRA) and Consumer Attorneys team are on your side and here to protect you from the ways Milliman IntelliScript can compromise your rights as a consumer.
Be sure to arm yourself with knowledge — and potentially expert legal representation — if you're a victim of inaccurate reporting by this agency.
Experian: How to File a Dispute and Protect Your Credit Score

Experian is one of the three main credit bureaus in the US. If you've found inaccuracies in your credit report, you have the right to Experian file a dispute. It's important to take care of any inaccuracies as soon as possible since they can affect your credit score and ability to obtain credit in the future. The process of filing a dispute with Experian is straightforward, but it can be time-consuming and confusing. Our legal company can help you file your dispute and ensure that it's handled correctly. Contact us today for assistance with any credit report dispute or related legal issues.
What is Milliman Intelliscript, exactly?
Milliman is a consumer reporting agency and its IntelliScript is one of the company's services that provides information on individuals' prescription drug histories to insurance companies. An insurance company can request the IntelliScript service to gain access to consumers' prescription claims information from pharmacies, health insurance companies, or other sources to quantify risk.
According to the Consumer Financial Protection Bureau, a consumer may have a prescription report on them if they authorized the release of their medical records to an insurance company that subsequently submits a request to Milliman. The prescription consumer report is not legal without permission from the consumer.
How accurate are Milliman IntelliScript reports?
Consumer prescription reports are just as prone to human and machine errors as any consumer reporting service. These mistakes can create a major headache for consumers trying to get approval for life insurance or supplemental health insurance.
Common errors on IntelliScript reports can include "mixed" files combining consumer's information with another and identity theft.
Take one of our clients, for instance: Our client applied for life insurance and was denied, but was surprised to see his Milliman IntelliScript report come back showing him as being diagnosed with a host of medical conditions by a doctor he had never visited.
According to the report, our client was diagnosed with generalized idiopathic epilepsy, "other amnesia" and unspecified dementia without behavioral disturbance. The client was never diagnosed with any of these conditions, and Consumer Attorneys confirmed that he was never a patient at the clinic.
Can I dispute information in my report?
Like any erroneous report containing your consumer information, you are legally entitled to filing a dispute with the agency and company that shared the information to the reporting company. Under the FCRA, companies must investigate your dispute and resolve it within 30 days.
You can file a dispute via a letter outlining the bad information as well as any supporting material showing that it is incorrect. The company that supplied the inaccurate information must correct the error and notify all consumer reporting companies who received their report.
Contact information for Milliman IntelliScript:
Address: PO Box 2223 Brookfield, Wisconsin 53008
Phone: (877)211-4816
Website: www.rxhistories.com
Can I sue Milliman IntelliScript?
An erroneous report can result in being denied for life insurance, supplemental health insurance, or disability insurance. Your insurance premiums can also increase, harming you financially.
If you believe you have a case, Consumer Attorneys will provide a free consultation and take the best course of action for you.
Do you feel you have a legitimate case against Milliman IntelliScript? If you do, you will pay no out-of-pocket fees. Our attorneys protect consumers' rights nationwide and only receive a fee if they win on your behalf!
Do not hesitate to contact us! We're here to listen to the details of your claim and advise you on the next step forward. You may qualify for substantial damages.
Tired of the stonewalling? Call our team!
If your prescription history report includes errors that have not been corrected after a proper dispute, call Consumer Attorneys right away! You can connect with our legal team in various ways:
Call +1 877-615-1725 for immediate assistance and a free case review.
Fill out our brief Contact Us form or initiate a live chat to share your concerns.
Reach out to us at info@consumerattorneys.com with any questions.