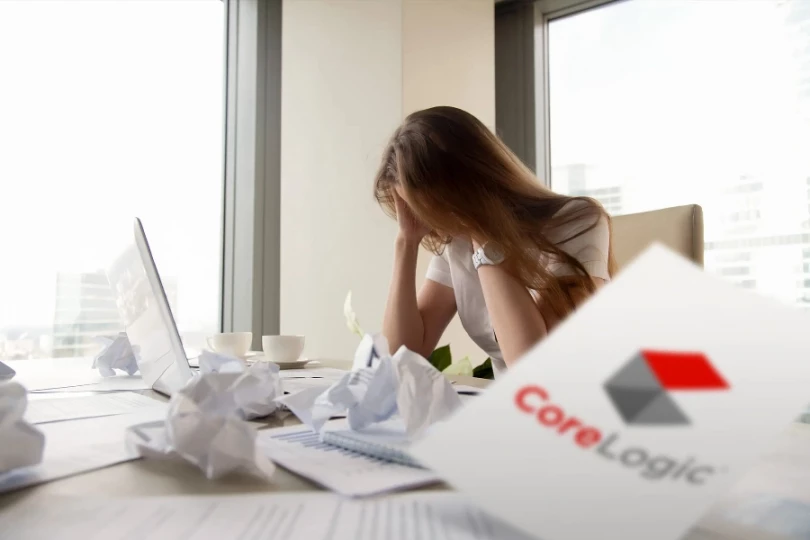 CoreLogic is one of many companies that collects and sells information on consumers.
They're used in employment background checks, and like any screening service, it can cause candidates to lose time, money and opportunities with reporting errors.
Thankfully, consumers have rights under the FCRA that protect them from errors made on employment and tenancy background check reports.
Experian Fraud Shield Settlement: What You Need to Know

If you have been affected by the Experian data breach that occurred in 2020, you may be eligible for compensation through the Experian Fraud Shield Settlement. This settlement has been established to provide compensation to those whose personal information was compromised in the breach. The settlement amount is significant, and it is important that those affected take action to claim their share. If you believe you may be eligible for compensation, it is important to contact our legal team as soon as possible. We can help you navigate the process and ensure that you receive the compensation you deserve. Don't wait - contact us today to learn more about how we can help with your Experian Fraud Shield Settlement claim.
What is CoreLogic?
Based in Irvine, CA, CoreLogic and its subsidiary, CoreLogic National Background Data, LLC, are companies providing financial, property, and consumer information, analytics and business intelligence. Its technology analyzes information assets and data for its clients.
Part of its services include background screening in the U.S. and internationally. Information included in its reports include:
Criminal records checks
Eviction and mortgage history
Address history
Social Security number tracing
Educational verification
Reference verification
Credit background checks
Did you experience false information or errors in a CoreLogic report?
Background screening systems are prone to mistakes, and when they occur, individuals being screened can suffer harm by losing opportunities. CoreLogic is no exception.
Common mistakes made by background screening programs include:
Typos
Incorrect data in original documents
Including expunged criminal records in consumer reports
Multiple entries for a single criminal offense
Reports listing negative information for people other than the candidate due to mistaken identity
Identity theft
Corrupted files
Outdated negative information
Mistakes in copy, filing and search process
The FCRA, fortunately, protects consumers by guaranteeing them the right to correct those errors within 30 days of filing a dispute.
How to correct a CoreLogic report containing errors
The FCRA mandates that background check companies correct any errors in a background report within 30 days of a dispute being filed.
First, you must call the company and submit a written dispute letter outlining the mistakes in the report via certified mail. It's wise to submit information that confirms your claim, such as in the case of mistaken identity.
Once the information in your report is corrected, you're entitled to ask the screening agency to give the revised report to anyone who has received a report about you within the last two years. You may also request a free copy of your report within 60 days.
What are my disclosure rights and consent to background checks?
An employer cannot run a background check on a candidate unless the candidate provides consent in writing.
You also have the right to know what is in your file, according to the FTC, which says you may request and obtain all information about you in the files of consumer reporting. You're entitled to a free file disclosure if: "a person has taken adverse action against you because of information in your credit report; you are the victim of identity theft and place a fraud alert in your file; your file contains inaccurate information as a result of fraud; you are on public assistance; you are unemployed but expect to apply for employment within 60 days."
Can I sue CoreLogic if my report contains inaccurate or illegal information?
If you experience difficulty getting a screening company to correct your information, you may be entitled to statutory damages up to $1,000, punitive damages, attorneys' fees and other costs . A lawsuit could be the best way to resolve the errors in your background screening report.
In July 2021, Consumer Attorneys represented a consumer against a third party background screening company that was providing derogatory information on the consumer due to an error known as a "mixed file." This occurs in cases of mistaken identity in which the third party provides information on someone other than the consumer in question.
The defendant had been selling consumer background reports on our client containing credit and personal information on a completely different person. Screening companies frequently fail to follow reasonable procedures to ensure the accuracy of the information they provide, an oversight our experienced attorneys are more than happy to correct through litigation.
Your rights protect under the FCRA, get legal help now
You can find a full summary of your rights under the FCRA here:
You must be told if information in your file has been used against you.
You have the right to know what is in your file.
You have the right to ask for a credit score.
You have the right to dispute incomplete or inaccurate information.
Consumer reporting agencies must correct or delete inaccurate, incomplete, or unverifiable information.
Consumer reporting agencies may not report outdated negative information.
Access to your file is limited.
You must give your consent for reports to be provided to employers.
You may limit "prescreened" offers of credit and insurance you get based on information in your credit report.
You have a right to place a "security freeze" on your credit report, which will prohibit a consumer reporting agency from releasing information in your credit report without your express authorization.
You may seek damages from violators.
Identity theft victims and active duty military personnel have additional rights.
Contact our attorneys for expert advice.
CoreLogic Contact Information
CoreLogic Consumer Assistance: www.corelogic.com
Toll-Free (phone): (866) 873-3651
Hours: M-F, 6 a.m. – 5 p.m. (PT)
Corelogic Saferent Solutions phone number: 800-811-3495