Sue Equifax for unresolved credit report disputes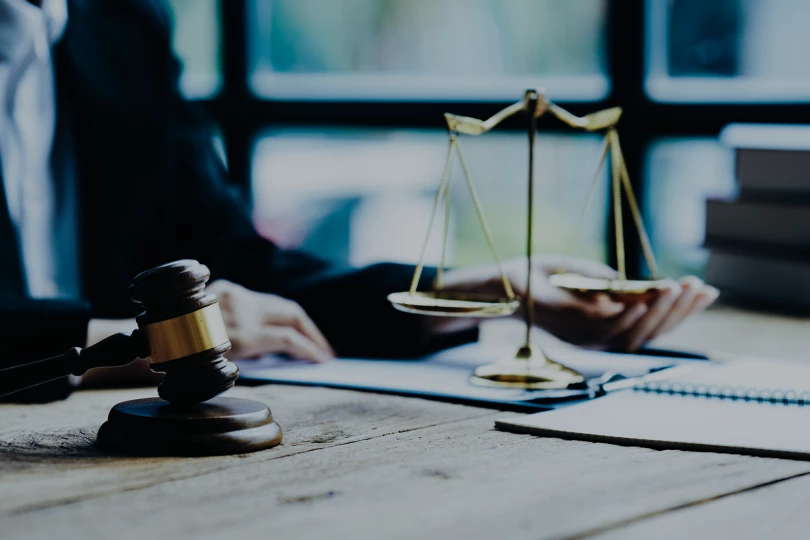 At Consumer Attorneys, we can help you sue Equifax for unfixed credit reporting issues.
Welcome to Consumer Attorneys! We are responsible for helping protect consumers' rights under consumer protection laws. When damaging credit report errors are not removed, our professionals step in to right the wrong.
Can You Sue for Being Wrongfully Sent to Collections?

If you're facing the question: can you sue for being wrongfully sent to collections, the answer is affirmative. It's essential to know your rights when dealing with unjust debt collection practices. Be proactive and gather all pertinent evidence, documenting every interaction with the debt collector. If you've been wrongfully sent to collections, don't hesitate to reach out to our legal team. We are here to help you resolve the issue and protect your rights.
Credit report errors are very common. Erroneous information can remain on a consumer's credit report for years without their knowledge. Despite how common these mistakes are, Equifax is not responsible for overseeing credit report accuracy. Consumers are actually saddled with this responsibility. Equifax has been sued multiple times for not properly addressing consumers' attempts to dispute these damaging credit report errors.
American businesses and consumers place their faith in Equifax as a major reporting agency that provides credit reports and credit scores, as well as screening services when landlords need tenant information, when lenders require employment verification for borrowers, etc.
However, that faith can be shattered when Equifax does not remove damaging errors on credit reports, which can send credit scores into a nosedive.
Credit report errors run rampant
A major study conducted by the Federal Trade Commission in 2012 found that one in four American consumers had at least one error on their credit reports. During 2020, American consumers filed more than 280,000 complaints concerning credit report mistakes.
Negative content on one's credit report, whether included nefariously or accidentally, can tarnish one's coveted credit standing and contribute to being denied a car or home loan, not being considered as a tenant for a rental property, being bypassed as a job candidate, and more.
Mistakes can sneak in and outdated information can remain on credit reports for many reasons, such as clerical errors or fraud. Because of this, Consumer Attorneys encourages you to visit annualcreditreport.com to secure your free credit report from Equifax and the other two major credit report bureaus. If any information looks unfamiliar or questionable, give us a call at +1 877-615-1725
The Fair Credit Reporting Act is your ally
The Fair Credit Reporting Act (FCRA) protects consumers' rights in a number of critical ways. As it applies to credit reports, the FCRA gives consumers the right to:
Obtain a copy of their credit reports
Determine who can view their files
Know when a credit report is being used against them
Dispute Equifax and other credit reporting agencies regarding errors on their credit report
Receive punitive and statutory damages when credit report agencies and/or their furnishers have demonstrated intentional negligence by not properly addressing disputes
Sue Equifax for unresolved credit report errors
You may have legal grounds to sue Equifax for credit report errors that continue to languish after a proper dispute process. Here are just a few examples of lawsuits that were filed against Equifax for that very reason:
A plaintiff alerted Equifax that the plaintiff had become a victim of identity theft. The plaintiff followed protocol by disputing two fraudulent accounts on his Equifax credit report. The official dispute included a police report and an identity theft affidavit, which were submitted to Equifax. Nonetheless, Equifax did not block the fraudulent accounts and verified them as accurate.
A plaintiff's Equifax report contained two collection accounts. Both accounts belonged to the plaintiff's son, not the plaintiff. He disputed the accounts with Equifax, which failed to perform a reasonable investigation while continuing to verify that the collection accounts were accurate.
A plaintiff traded his vehicle to a car dealership, but the dealership failed to make a timely payoff to Capital One Financial Corporation. Once that payment was listed on the plaintiff's Equifax credit report, it was indicated as late. The dealership acknowledged its mistake. The plaintiff contacted Equifax and disputed the late payment. The dispute included a letter from the dealership admitting the error. Still, Equifax erroneously listed that the plaintiff had made a late payment. The plaintiff had no other late payments.
Equifax also made the spotlight in 2017 when it fell prey to a major data breach. Approximately 143 million Americans became victimized since their names, addresses, Social Security numbers, driver's license numbers, and other sensitive information had been accessed. Was your personal information part of that breach?
If you wish to contact Equifax for a credit report error dispute, you can access Equifax's online dispute form, call Equifax's toll-free number at (866)349-5191, or write a dispute letter and mail it to Equifax.
You can obtain additional information at www.equifax.com
Credit report errors still there? Let's change that!
Your efforts to resolve credit report errors may not generate satisfactory results. Equifax has a 30-day window to rectify mistakes. After that, you may notice that the credit-report errors are still present. If this situation applies to you, you may have a right to sue Equifax.
At Consumer Attorneys, we are ready to assist you with a lawsuit against Equifax for unresolved credit-report errors, which may be hurting your credit score. Consumer Attorneys can connect you with a credit report attorney who will assess your situation as part of a free case review. You can also take advantage of a free credit report analysis. Your circumstances may entitle you to substantial financial damages.
Through Consumer Attorneys, you pay no out-of-pocket fees. Our credit report attorneys only receive a fee if they win on your behalf!
Equifax Lawsuits and Cases
These are real cases filed by Consumer Attorneys' clients. If you have experienced any similar issues, you may have a case against Equifax.
Francisco C. v. Equifax and Experian (California): Francisco was inaccurately reported as deceased on his Equifax and Experian credit reports. Because of this erroneous reporting, Francisco was unable to rent a car and missed an important appointment with a heart specialist to treat a medical condition. Additionally, he was unable to apply for additional credit or generate a credit score. This caused him to face severe and lasting financial and medical adversity, and both Equifax and Experian ended up settling out-of-court for substantial cash compensation.
Adnan P. v. Equifax, Experian, and TransUnion (Arizona): Adnan's Discover card was incorrectly charged 100 times the proper amount for a rental truck. Because he was unable to make this payment, his account was then reported as charged-off by Equifax, Experian, and TransUnion. Despite his multiple disputes, Equifax, Experian, and TransUnion continued to verify the inaccurate charge-off on the account. Adnan's credit was destroyed, and he was unable to obtain financing for his future plans. We sued all three of the agencies involved, and Adnan received a combined 5-figure settlement to help him get his life back in order.
Talya D. v. Equifax and Experian and TransUnion (Arizona): Talya was trying to buy a house but discovered that her credit reports and history contained the name, social security number, and mailing address of her twin sister, what's called a "mixed file" error. As a result, Talya missed the opportunity to purchase the house. Despite her disputes, Equifax, Experian, and TransUnion did not perform reasonable investigations and continued to report the information of her twin sister. Because of this, Talya has been forced to deal with the aggravation of not being able to obtain a mortgage, as well as multiple lost housing opportunities. We simultaneously sued all three agencies and ultimately negotiated cash settlements with each. We got her credit reports straightened out, and a lot of money to help her get a home.
Benjamin H. v. Equifax (New York): Benjamin had an inaccurate judgment from Discover listed on his Equifax credit report. Discover confirmed that it had made a mistake and that the judgment was supposed to be for someone else with the same name. Benjamin sent a letter to Equifax, asking that this judgment be removed from his report. However, Equifax continued to report the Discover judgement. Benjamin was denied credit because of Equifax's failure to remove the judgement and had to suffer the resulting humiliation and distress. However, a BIG out-of-court settlement helped him recover.
Brenda Lee C. v. Equifax Experian and TransUnion (Michigan): Brenda Lee's dream of purchasing a new home in Stonegate (an upscale housing development) had never been so close. She had been working to improve her credit rating for years, as she needed the best possible terms on the loan. After being denied a mortgage, she found out she had a collection account from a medical company. Although insurance was supposed to cover the bill, it still appeared on her credit reports from Equifax, Experian, and TransUnion. After a series of disputes, the agencies nonetheless continued to report the collection account. As a result, Brenda was denied her dream house and forced to settle for an FHA loan that did not include homes in Stonegate. However, WE settled out-of-court with each of the agencies for a six-figure total, giving Brenda plenty of cash to decorate with.
Sandreal P. v. Equifax (Alabama): For the past few years, Sandreal worked tirelessly to repair her credit with the aim of acquiring a house. However, she observed that she has a great number of hard inquiries into her credit that she did not authorize and wasn't aware of on her Equifax and TransUnion credit reports. After sending disputes to Equifax and TransUnion to correct the inaccurate information, the agencies kept showing it on her credit report. As a result, Sandreal was denied housing by different creditors, causing her stress and mental anguish. We took them all on and settled out-of-court (after a long fight), earning Sandreal some well-deserved compensation for her trouble.
Nicholas P. v. Equifax (Missouri): A once in a lifetime opportunity for Nicholas to buy a house he was eager to obtain from his friend was disrupted when applied for a mortgage and was surprised to find out that he was inaccurately reported as deceased by Equifax and Experian. Despite conflicting information on his credit report showing he was alive, Equifax and Experian continued to report this inaccuracy. By the time the information was corrected, Nicholas together with his spouse and newly born child were forced to settle for a mortgage with a much higher price and interest rate. The five-figure settlement we negotiated for him should help ease the pain.
Faisal S. v. Equifax (Maryland): A dental clinic was not able to locate Faisal in the system even though he had an active insurance plan. This seemed weird to him, but he thought the clinic would resolve it on its own. Soon after, he applied for a loan because he wanted to help his family, but the lender could not find his file. That's when he called Equifax. He spoke with them over the phone multiple times, but they could only find his sister's name and other information related to her. Every time someone tried to get his credit reports, his sister's information came up. Apparently, Equifax was mixing his file with his sisters. It took him months to resolve the mixed file issue, and the mistakes that Equifax made harmed him financially and emotionally. He was unable to help his family, or to access his insurance due to the erroneous information provided by Equifax. We ultimately negotiated a very nice cash settlement for him and he was able to get on with his life.
Elier C. v. Equifax (Florida): Elier and his brother have similar names and almost the same social security number. When his credit score dropped unexpectedly, he was afraid he might have been a victim of identity theft. Then he noticed information that seemed to match with things his brother was doing. For the next 2 years, everything his brother did was reflected on HIS credit report. He was disappointed because his brother's activity was causing his own credit score to drop, and he felt he had no way to resolve the situation. He started disputing the accounts that belonged to his brother. After numerous disputes and litigation, Equifax finally deleted the accounts, but it will take a very long time to repair the damage this process did to his credit score. Hopefully, the five-figure settlement we got for him will help.
Keith W. v. Equifax (New York): In August of 2019, Keith applied for a loan with LoanDepot in order to refinance his home. He was surprised to learn that his loan application was denied because LoanDepot was unable to access his credit history through Equifax's records. It's a rare case of a missing credit record, where there just is no information at all for a certain person. After calling Equifax, he was told that he should send them his documents proving his identity, which he did three times, but Equifax was still unable to locate a credit file for him. Because of Equifax's negligence, Keith was forced to refrain from applying for any new credit for an extended and damaging period of time. Due to that and Equifax ignoring three different requests to fix it, his settlement was huge.
We'll take the bull by the horns. Give us a call!
If your Equifax credit report includes errors that have not been rectified after a proper dispute, call Consumer Attorneys immediately! You can connect with our legal team in various ways:
Call +1 877-615-1725 for immediate assistance and a free case review.
Fill out our brief Contact Us form or initiate a live chat to share your concerns.
Reach out to us at info@consumerattorneys.com with any questions.
Are you violated by creditors, debt collectors, or credit reporting agencies?
Call us, and we will restore your financial life back to normal.
Get in touch