Sue Experian for dismissing credit report disputes!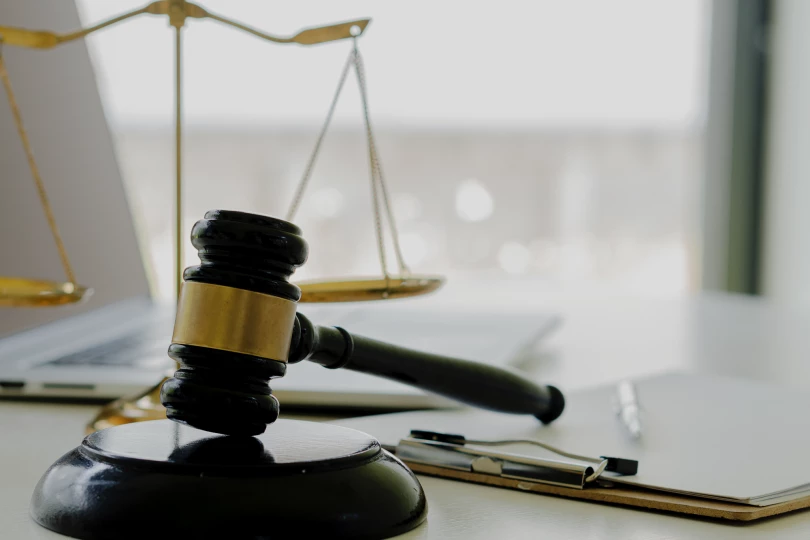 Consumer Attorneys has the expertise you need to help sue Experian to get your credit report errors fixed.
Have you filed a dispute with Experian regarding your credit report error(s), yet those error(s) remain? If so, you'll be glad to know Consumer Attorneys can assist you! Part of what we do is ensure that consumers' rights are shielded from negligent behaviors exhibited by credit report bureaus and/or their information furnishers. We have a lot of experience with these issues and are more than qualified to help you with an Experian dispute.
Inaccuracies can be embedded in credit reports due to clerical errors, negative information that remains after it should have been removed, fraud, and other reasons. Credit report mistakes are very common, and if those mistakes are damaging, one's credit scores can take a real beating. Often, the credit report holder is unaware.
Regardless of how they're caused, these errors appear in various ways. For instance, you may find that your payment history on an auto loan shows up on your credit report as if an outstanding monthly payment is due and not being paid rather than correctly indicating that it was paid in full and closed out three years ago. Or, you may even find that there is a deceased credit report indicator stating that you're dead!
Consumers are the ones who must regularly review their credit reports to ensure the accuracy of the content. Though that is not Experian's role, it is Experian's responsibility to properly address error disputes when consumers properly file them.
American businesses and consumers trust Experian as one of the three major reporting agencies that provide credit reports and credit scores, as well as screening services for employers performing background checks, lenders determining a borrower's credit-worthiness, etc.
Experian does not operate in a vacuum and errors seep in. Mistakes on credit reports can be innocent and easily rectified, but mistakes can also be due to negligence by the credit reporting agency or entities that furnish their information. When negligence is determined to be willful, consumers have the right to sue under the Fair Credit Reporting Act.
Credit report inaccuracies are pervasive
The Federal Trade Commission conducted an expansive study in 2012, and the results were stunning. The study found that one in four American consumers had one or more errors on their credit reports. During 2020, American consumers filed more than 280,000 complaints regarding credit report mistakes.
Because mistakes don't announce their arrival on credit reports, they can languish for weeks, months, or years. Unsuspecting consumers then wonder why they weren't approved for that car or home loan. The ramifications of shattered credit scores can affect so many aspects of one's life.
Consequently, Consumer Attorneys encourages you to visit annualcreditreport.com to obtain your free credit report from Experian, as well as the other two major credit reporting agencies. If any information looks unfamiliar or questionable, call our team immediately at +1800-MISTAKE.
The FCRA is Your Potent Legal Protector
The Fair Credit Reporting Act (FCRA) protects consumers' rights in a number of ways. As it applies to credit reports, the FCRA gives consumers the right to:
Obtain a copy of their credit reports
Determine who can view their files
Know when a credit report is being used against them
Dispute Experian reports, as well as reports by other credit reporting agencies regarding errors on their credit report
Receive punitive and statutory damages when credit report agencies and/or their furnishers have demonstrated intentional negligence by not properly addressing disputes
How to Dispute an Experian Credit Report
If something is wrong or inaccurate on any credit report associated with you, you need to dispute it immediately. Disputing an error on your Experian credit report is an important step in maintaining your creditworthiness. To begin the process, you'll need to obtain a copy of your credit report and review it for any inaccuracies. If you find an error, you can file a dispute with Experian online with the Experian dispute form or through the mail, providing any supporting documentation to strengthen your case.
Once you've filed your dispute, Experian will investigate the matter and inform you of their findings. If they agree that the information is inaccurate, they will update your credit report accordingly. If they do not, you have the right to add a statement to your credit report explaining your side of the story. It's essential to monitor your credit report after disputing an error to ensure that the inaccurate information has been corrected, and your creditworthiness remains intact. By following these steps, you can dispute any errors on your Experian credit report and maintain an accurate credit history.
Removing Credit Report Disputes
Situations can arise where you'll need to actually remove a dispute you have filed with Experian or another credit reporting agency, perhaps even regardless of the status of the dispute. A typical scenario is if you're seeking a home loan or some other significant extension of credit. In those cases, lenders will want to see a clean and complete credit report that doesn't list any current disputes. Therefore, it may be necessary to ask Experian to remove a dispute.
Resolving credit report disputes takes both time and effort, but if neither are available then money can be paid to have a credit provider update your report for you - typically around $35 per tradeline per credit bureau.
Sue For Unresolved Credit Report Errors
If you have legal grounds to sue Experian for credit report errors that remain after a proper dispute process, you wouldn't be the first. Here are just two examples of lawsuits that were filed against Experian for not demonstrating due diligence during credit report error disputes:
The plaintiff alerted Experian regarding more than one account on her credit report that did not belong to her. Other individuals' Social Security numbers and addresses were included on the plaintiff's credit report. The plaintiff disputed the error with Experian, but Experian did not correct the mistake. The Plaintiff had been denied a home loan.
A plaintiff's Experian report included a deceased person's information. The deceased individual had opened up accounts before the plaintiff was born. The plaintiff filed a dispute to have Experian remove the deceased's information, which he claimed was not his. Experian failed to rectify the error and, as a result, Experian was sued for violating the FCRA and the plaintiff's rights.
You're Not Alone
These are just individual examples, but they pale in comparison to a recent class action lawsuit against Experian. In what has become known as the "Fraud Shield Settlement", Experian was found guilty of violating the Fair Credit Reporting Act (FCRA) when it incorrectly reported some consumers' home addresses as being high-risk or non-residential, and did not have procedures in place to make sure that it reported Fraud Shield indicators accurately.
Experian's Fraud Shield is a set of algorithms that cross checks their data to "identify high-risk characteristics such as unverified information, potentially fraudulent identifiers, and more." According to the class action lawsuit, Experian wrongfully reported some individuals as being at high risk of commiting fraud.
Evidently there were quite a few of them, Experian is being forced to pay out more than $22,000,000 to thousands of consumers.
If you wish to contact Experian for a credit-report error dispute (or to remove one), you can access Experian's online www.usa.experian.com/registration - dispute form, call Experian's toll-free number at (888)397-3742, or write a dispute letter and mail it to Experian.
Your credit report errors need to go away!
Consumers' efforts to remedy credit report errors do not always garner acceptable results. Experian has a 30-day window to correct mistakes after a proper dispute. If your credit report errors remain after your Experian dispute, you may have a right to sue. You cannot pursue claims against large and well-funded companies in small claims court, you need an experienced lawyer who can file a federal FCRA case against them.
At Consumer Attorneys, we are ready to assist you with a lawsuit against Experian for unresolved credit report errors that may be damaging your credit score. Consumer Attorneys can connect you with a credit report attorney who will assess your situation as part of a free case review. You can also take advantage of a free credit report analysis. Your circumstances may entitle you to substantial financial damages.
Through Consumer Attorneys, you pay no out-of-pocket fees. Our credit report attorneys only receive a fee if they win on your behalf!
Experian Lawsuits and Cases
These are real cases filed by Consumer Attorneys' clients. If you have experienced any similar issues, you may have a case against Experian.
Rahil A. v. Experian (Arizona): Rahil applied for auto financing and was denied based on information in his Experian report. Rahil discovered that his Experian report contained 24 accounts that did not belong to him, including a mortgage loan from BBVA that he did not take out. After Rahil mailed a dispute letter to Experian, Experian responded that accounts were deleted, prompting him to apply for the car again. However, Experian continued to inaccurately report the BBVA mortgage loan. Despite multiple attempts, Rahil was ultimately unable to purchase the car. Hopefully the large cash settlement we won against Experian will help.
Yakov G v. Experian (New York): While in the process of refinancing a mortgage, Yakov discovered that Experian was reporting a collections account stemming from a T-Mobile account. However, this account belonged to someone else, which T-Mobile confirmed. Although Yakov disputed this account with Experian, Experian continued to report the account, and Yakov was unable to refinance his mortgage. We ultimately got Experian to correct the error and pay Yakov handsomely for his trouble.
Jerald B. v. Experian (Colorado): After filing for bankruptcy Jerald Boykin wanted to increase his credit to get approved for a mortgage he dreamt about. Eventually he was pre-approved. However, one day he received a letter stating that his credit score dropped significantly. All because Experian, Equifax, and TransUnion were reporting his open account on which he was making regular payments as "closed", furthermore agencies reported his account as discharged due to bankruptcy. Jerald was forced to close his pre-approved mortgage and as a direct result of harm done, he was denied further housing opportunities. We settled out-of-court, and the cash awarded allowed him much better options moving forward.
Danny S. v. Experian (California): While working toward improving his credit in the beginning of 2021, Danny discovered that Experian was reporting his Chase account with a "deceased" remark. Because of the inaccurate notation, Danny's FICO score could not be calculated, and after disputing with Experian a few times, several lenders were still provided with information about Danny having too little credit for a FICO score to be calculated. Danny had a hard time financing a car and was denied a new credit card. We sued Experian and a bank that was also reporting him as dead, and won him two five-figure settlements.
Donald B. v. Experian, Uber, and Lyft (New York): Donald had been having issues accessing his Experian credit report since 2011. Ever since he discovered the issue, he has made over fifty attempts to access his Experian credit report online and over the phone. When he was finally able to receive a copy of his Experian report in the mail, he discovered that Experian was confusing him with his deceased father. As a result, Donald was summarily suspended from both Uber and Lyft, both of whom he had been working for for years. He suffered loss of employment opportunity and emotional distress, and sometimes even had to go without enough food. We took Experian, Lyft, and Uber to court earning Donald three separate settlements for a LOT of money.
Martin R. v. Experian, Trans Union, and Equifax (Missouri): Martin and his wife, Donna, have dreamed of owning a home ever since they got married. As soon as he had the opportunity, Martin applied for a mortgage with CredCo/First American but was unfortunately denied. After having to deal with several other credit denials, Martin obtained his credit reports, just to discover that Experian was reporting him as "deceased" on one of his accounts' "Responsibility" field. Ultimately, Martin had to suffer credit denials, sleepless nights and mental anguish from him being unable purchase a home with his wife. We ultimately sued three different agencies and negotiated Martin and his wife a nice 5-figure settlement.
Brian B. v. Experian, Trans Union, Equifax, and Amex (Michigan): In June of 2020, Brian's father received two separate collection letters from Estate Information Services acting on behalf of American Express, expressing condolences for the death of Brian. Brian then immediately accessed his consumer reports and found that Experian was reporting him as deceased. He tried disputing the notation and initially, Experian corrected the information. However, he later applied for credit from Capital One and was denied based on credit reports obtained from Equifax, Experian, and TransUnion, which indicated that the applicant was deceased. Brian's existing anxiety was exacerbated and he refrained to apply for any new credit out of fear that his applications would be denied. With four agencies making multiple mistakes, this was a near record settlement for us, netting Brian a great deal of money.
Cynthia L. v. Experian, Trans Union, Equifax, (Virginia): One day Cynthia received a notification from one of the credit agencies that her credit score couldn't be verified. She soon found out that her credit reports from Experian and TransUnion had listed her as deceased. After a series of disputes, she was able to correct the inaccurate information. As a result, Cynthia is afraid to take on new loans because she thinks the deceased remark will keep reappearing, causing her mental distress. Thankfully, she may not need a loan anymore due to her two five-figure settlements.
Nicholas P. v. Experian, Trans Union, and Equifax, (Missouri): It was a once in a lifetime opportunity for Nicholas to buy a house. A good friend who was moving offered to sell it to him for well below market value. When he tried to apply for a mortgage, he found that he was reported as deceased by Equifax and Experian. Despite deceptive and clearly incorrect information on his credit report, Equifax and Experian continued to report this inaccuracy. By the time information was corrected, Nicholas together with his spouse and newly born child was forced to settle for a mortgage with a much higher price and interest rate. We settled out-of-court with both agencies, and hopefully the money helped offset the families higher monthly payments.
Phyllis G. v. Experian, Trans Union, and Equifax, (Texas): Phyllis Givens was reported as deceased on Experian, TransUnion, and Equifax. Despite her constant phone calls trying to resolve this problem, and the fact that each agency also showed her active accounts (clearly not dead), her credit score for months was "incalculable" which caused her to settle for an older house, live with her daughter and borrow money from her sons, not to mention emotional distress and sleeplessness nights. Once again, our expert attorneys aggressively pursued all of the violating agencies, winning Phyllis a substantial out-of-court settlement.
Derek B. v. Experian, Equifax, et al (Colorado): Derek and his wife decided they were done renting and that it was time for purchasing a house. He was astonished to discover that he was denied a loan, because of a collection account he had paid off. After trying to dispute that with Equifax and Experian, Derek was shocked to discover they continued to report his collection account as unpaid. As a result, Derek was denied a mortgage he planned to take it in the summer and move out with his family, furthermore had to delay it for a year to continue living on rent. All of the stalling by the various agencies caused his settlement total to be quite high, in the mid five-figure range.
Menachem C. v. Experian and Trans Union (New York): Newly arrived from Israel, Menachem's next step in continuing his studies in America was to apply for a credit card. However, he was denied because, according to Experian and TransUnion, he already had an account that was negatively reported. This was his first application for a credit card, and he did not recognize the account. Menachem disputed this with Experian and TransUnion, but the agencies nevertheless continued to erroneously report this other person's account, which caused Menachem harm. It's a classic case of a what we call a 'mixed file', it happens when one credit file ends up with information from two or more individuals. We not only got his file 'unmixed', we got him a nice cash settlement without ever going to court.
Kentrell D. v. Experian (Virginia): Kentrell's credit score was hurt because Experian mistakenly put his brother's information on his credit report. Despite Kentrell's efforts to dispute the information, Experian continued to report these inaccuracies. As a direct result, Kentrell suffered damage and embarrassment. This happily resulted in Kentrell seeking our help, and we negotiated a very nice out-of-court cash settlement to help him get his credit back in order.
Paul S. v. Experian (Texas): Like so many, Paul and his wife were having childcare issues due to the COVID pandemic. They decided to move to New Orleans, where his mother lived and could assist with taking care of their young child. When he applied for a loan for a new home, Paul found out that Experian was still reporting an old account he had paid off, and thus his plan of living close to his mother was put in danger. After trying to challenge Experian about this inaccuracy, the agency continued to report it. Paul had to delay getting his mortgage and moving with his family to New Orleans, and is still having trouble getting credit due to the various inaccuracies. Thanks to our out-of-court cash settlement, however, he was ultimately able to move.
David B. v. Experian, Equifax, and Trans Union (Florida): After David, an armed forces veteran, filed for bankruptcy, he worked to improve his credit score so he could get better loans. His first step was to upgrade his vehicle to a more modern model. In a mistake that evidently started with the VA, he was surprised to find that he was listed as deceased by Experian and TransUnion. After disputing this with both, the agencies nonetheless continued to report this on David's consumer report. David as a result was withheld from rebuilding and strengthening his credit to secure a financially stable future for himself and his children. David suffered much adversity causing him to miss childcare payments and costing him many unnecessary expenses. Hopefully, the five-figure settlements helped somewhat.
Amber S. v. Experian (Kentucky): Amber was denied employment by ProLink, a medical staffing agency, based on a report provided by First Advantage Background Services that indicated that Amber was charged and found guilty of theft. Because Amber was neither charged nor convicted of that crime, she checked her background check and found that First Advantage confused her with another person, Amber Broyles. First Advantage's misreporting was substantially based on an Experian consumer report, where she was also mixed with Amber Broyles. Because of that mistake, Amber lost an employment opportunity and experienced financial hardship being a single mother of her four children. Thanks to our attorneys, she at least now has thousands of dollars to help with the bills, and ProLink eventually ended up employing her after we fixed her mixed background report.
Alyssa B. v. Experian, Trans Union, and Equifax (Arizona): When Alyssa was told she can't get an auto loan because she is reported as deceased, she thought it was a mistake for sure. The dealership checked again and again, but she was indeed reported as deceased by the credit bureaus. Many other credit applications were denied as well. She asked the Social Security Administration for confirmation she was not deceased, which they eventually sent to the credit bureaus. Her attempts to resolve this issue properly through disputes were to no avail. She fought this for a few months until one of our attorneys was finally able to help her deal with it by getting her a very handsome out-of-court cash settlement.
Defending Your Rights: Our Role as your Consumer Advocate

In the face of rising complexities in financial transactions, the need for a dedicated consumer advocate is more crucial than ever. Our legal team fills this role, standing as stalwart defenders of consumer rights and protecting individuals from deceptive practices committed by debt collectors, credit agencies, and other financial entities. We strive to ensure fairness, transparency, and respect for your consumer rights. If you're dealing with financial misconduct or simply need advice on consumer rights, reach out to us today, and let's take the first step toward your legal resolution.
Replace stonewalling with results. Call our team!
If your Experian credit report includes errors that have not been corrected after a proper dispute, call Consumer Attorneys right away! You can connect with our legal team in various ways:
Call +1 877-615-1725 for immediate assistance and a free case review.
Fill out our brief Contact Us form or initiate a live chat to share your concerns.
Reach out to us at info@consumerattorneys.com with any questions.
Are you violated by creditors, debt collectors, or credit reporting agencies?
Call us, and we will restore your financial life back to normal.
Get in touch