The intel on Milliman IntelliScript prescription reports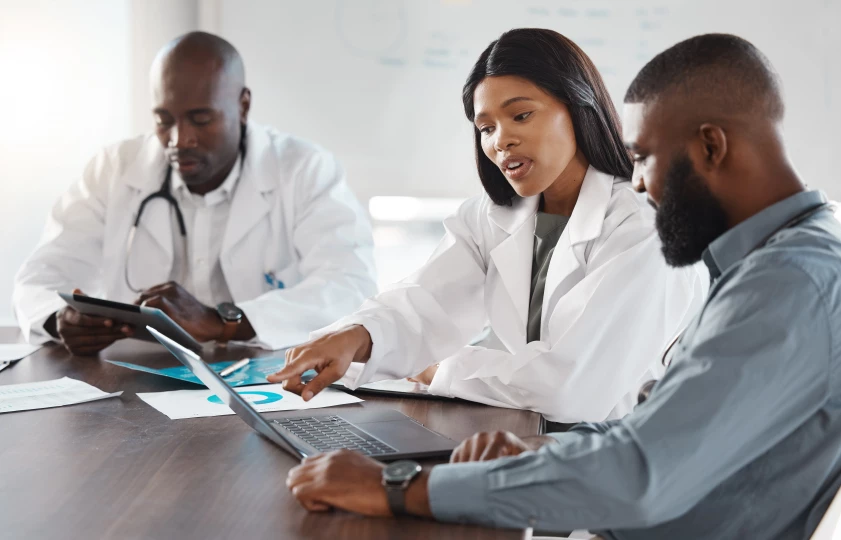 Did its report cause a denial of your insurance application?
Errors in reports from Milliman IntelliScript can jeopardize trying to get health insurance. At Consumer Attorneys, we can help you fix those errors.
Many people may not be familiar with Milliman IntelliScript prescription reports. In a nutshell, it goes like this:
Milliman is a consumer reporting agency, and IntelliScript is a particular service Milliman provides for insurance companies who request information concerning individuals' prescription drug histories.
Upon the request of an insurance company, the IntelliScript service generates and delivers consumer reports to the insurance companies that ask for them. Milliman IntelliScript obtains consumers' prescription claims information from pharmacies, health insurance companies, and other sources.
Those prescription drug consumer reports cannot exist if the prescription drug user has not authorized their prescription drug records for release to any insurance company. If no authorization by the prescription user exists, no IntelliScript report can be lawfully generated and delivered to the insurance company.
If the prescription user does authorize a report to be submitted to an insurance company, the insurance company must submit an authorized request to Milliman. Then, and only then, can a report of this nature exist.
Milliman IntelliScript cannot gather and/or deliver any drug purchase history information to an insurance company without your HIPAA-compliant authorization in place. Multimillion-dollar fines can be and have been issued due to HIPAA violations.
Do you qualify to sue Milliman IntelliScript?
Have you had unauthorized drug purchase history reports from Milliman IntelliScript delivered to one or more insurance companies? Are there errors on your Milliman IntelliScript report concerning your drug history? Errors can make it impossible for you to be approved for life insurance, supplemental health insurance, and/or disability insurance. Additionally, report errors can cause your insurance premiums to increase.
Milliman IntelliScript has a history of being sued for violating the Fair Credit Reporting Act. For example, a class-action lawsuit was filed in a Washington federal court in 2020 stating that Milliman IntelliScript included false information in its reports on consumers, improperly required consumers who challenged the reports' accuracies to prove that Milliman IntelliScript's reports were false, and failed to disclose its sources of the false information.
The plaintiff in the case stated that 13 medications were part of his prescription history that they had never been prescribed, nor took. In fact, the pharmacy had no records of those medications for the plaintiff. Additionally, 176 entries for medical care were included in the Milliman IntelliScript report - medical care the Plaintiff never required nor received - for diabetes, sleep apnea, liver disease, and more.
Due to Milliman IntelliScript's negligence, the plaintiff was denied life insurance. In a nutshell, the case claimed Milliman IntelliScript deprived consumers of their rights under the Fair Credit Reporting Act. The lawsuit stated: "Defendant's handling of the plaintiff's dispute was not the result of error or mistake, but was consistent with its intentionally-adopted policies and procedures."
The Fair Credit Reporting Act is on your side
The Fair Credit Reporting Act (FCRA) protects consumers' rights in a number of ways. As it applies to consumer reports, the FCRA gives consumers the right to:
Obtain a copy of their consumer reports
Determine who can view their files
Know when a report is being used against them
Dispute consumer reporting agencies regarding one or more errors on their reports, and have those errors responsibly resolved
Receive punitive and statutory damages when consumer reporting agencies and/or their furnishers have demonstrated intentional negligence by not properly addressing disputes
Contact information for Milliman IntelliScript:
Address: PO Box 2223 Brookfield, Wisconsin 53008
Phone: (877)211-4816
Website: www.rxhistories.com
Consumer Attorneys has your back
Do you feel you have a legitimate case against Milliman IntelliScript? If you do, you will pay no out-of-pocket fees. Our attorneys protect consumers' rights nationwide and only receive a fee if they win on your behalf!
Do not hesitate to contact us! We're here to listen to the details of your claim and advise you on the next step forward. You may qualify for substantial damages.
Tired of the stonewalling? Call our team!
If your prescription history report includes errors that have not been corrected after a proper dispute, call Consumer Attorneys right away! You can connect with our legal team in various ways:
Call +1 877-615-1725 for immediate assistance and a free case review.
Fill out our brief Contact Us form or initiate a live chat to share your concerns.
Reach out to us at info@consumerattorneys.com with any questions.
Are you violated by creditors, debt collectors, or credit reporting agencies?
Call us, and we will restore your financial life back to normal.
Get in touch