Were You Bypassed for a Job?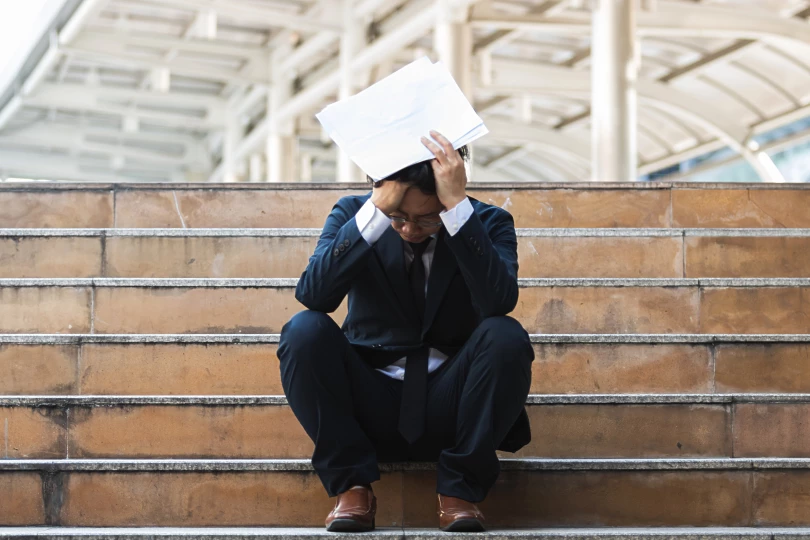 Welcome to Consumer Attorneys! Here, hard-working Americans can seek justice if they believe a job position or promotion was delayed or denied due to false information on a background check report – enter Justifacts.
Justifacts offers background screening services nationally and internationally. Once a prospective employer provides Justifacts with a job candidate's name, social security number, and birthdate, Justifacts goes to work generating a detailed report concerning any personal information, which could information from the sex-offender registry, Global Watchlist, driving records, credit checks, employment history, and more!
So, why does Consumer Attorneys matter to you? To begin with, our mission is to protect consumers, such as yourself, from background check reports containing false or misleading information that prevents qualified applicants from being hired or promoted.
Unfortunately, there are companies, such as Justifacts, whose screening and background reports have contained erroneous and damaging information. As a result, lawsuits have been filed against Justifacts and other background check agencies for damages.
If you need contact information for Justifacts – ADDRESS: 5250 Logan Ferry Road/Murrysville, PA, 15668 ~ PHONE: 800.356.6885 ~ WEBSITE: www.justifacts.com
Do You Wish to Sue Justifacts? We Can Help!
If your Justifacts background check had errors that negatively affected your employment opportunities, Consumer Attorneys can help you recover financial compensation. You have rights under the Fair Credit Reporting Act (FCRA)!
The FCRA has strict standards for employers and background check companies on how they gain consent for background checks, how they conduct background checks, and what they are permitted to do with the information they uncover.
Did you know you have background check disclosure and consent rights? Have your rights have been violated? Do you qualify for a lawsuit? Be aware of the following:
An employer does not have the legal right to obtain a background check without your written consent.
An employer must inform you if he or she will use background check information against you.
An employer must give a job candidate the name and contact information for Justifacts or another background check agency if it was used to secure background check details.
Justifacts is not allowed to provide background check information to an employer until the employer certifies that he or she has disclosed to the job candidate that a background check would be initiated.
The FCRA sets parameters regarding the negative information a background check report can contain. This type of report cannot include records regarding civil suits, judgments, arrests, paid tax liens, collections, and other negative information after seven years or bankruptcies after 10 years. Criminal convictions, however, can be included.
If you suspect errors on your background check report hurt your chances of securing a job position or promotion, you can dispute the report, and Justifacts must investigate and remedy any errors within 30 days.
False or misleading information regarding one's credit can include debts you did not incur. Duplicate information can include accounts that are listed more than once on your credit report. Old and negative information can include outdated information regarding a bankruptcy, judgment, or lien.
If It's Time for Justice, It's Time for Maximized Compensation!
You have the right to file a dispute with Justifacts if it provided false or inaccurate information on your background check report. Unfortunately, your hopes of securing that job or promotion have already passed. If you feel your employment opportunity was harmed due to a damaging background check report, you may be able to sue in federal court and receive not only actual damages but punitive damages, plus attorney's fees and costs.
Justifacts has been sued multiple times in federal court. If they violated the Fair Credit Reporting Act and you suffered because of it, Consumer Attorneys is ready to ensure you have the benefit of being represented by a powerhouse legal team.
Consumer Attorneys serves clients nationwide who are represented in state and federal courts. We'll connect you with one of our seasoned background check lawyers who will assess your situation as part of a free case review. You can, also, take advantage of a free credit report analysis. We will advise you of your next step forward.
No Upfront Expenses – No Worries!
Many claimants feel they can't afford a lawyer to represent them. We have good news: if your case is accepted against Justifacts, you pay no out-of-pocket fees! Our consumer lawyers receive a fee only if they win on your behalf! You have nothing to lose! If we don't win, you don't pay. Be assured, however, that winning your case would be the priority!
Resolving Debt Challenges: Trust the Expertise of Our Debt Law Firm
With over a decade of experience, a satisfied client base of over 10,000 individuals, and hundreds of millions of dollars in monetary recoveries, our debt law firm is dedicated to helping people navigate and overcome various issues related to debt collectors, background check companies, credit reporting agencies, and the potential errors associated with them. Our services are provided at no cost to our clients, ensuring accessibility and support for all. If you're facing debt-related concerns or seeking guidance in resolving debt-related matters, we encourage you to reach out to our firm. Take the first step toward financial freedom by contacting our knowledgeable team today.
Suing Justifacts – Give Us a Call!
If Justifacts' errors on your background check report damaged your job prospect or if your errors were not rectified after a proper dispute with them, contact Consumer Attorneys immediately! You can connect with our legal team in various ways:
Call +1 877-615-1725 for immediate assistance and a free case review.
Fill out our brief Contact Us form or initiate a LIVE CHAT – share your concerns.
Reach out to us at info@consumerattorneys.com with any questions at any time.
Are you violated by creditors, debt collectors, or credit reporting agencies?
Call us, and we will restore your financial life back to normal.
Get in touch