Errors in the Checkr report worth a job or a promotion?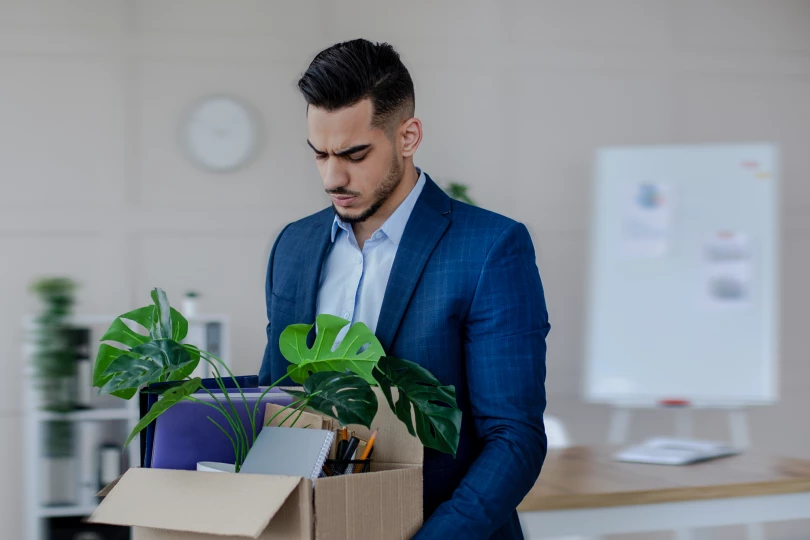 A background check error done by Checkr can cost you a potential job. If this has happened, talk to Consumer Attorneys.
Applying for a job is stressful enough, but when you know a background check will be initiated, the situation can become a nail-biter. Then again, you know your credit and employment history are golden. You know you are extremely qualified for the skills needed, and you have no skeletons in your closet – or do you?
Unknown to you, a background check report by Checkr could have contributed to that coveted job or promotion that was given to someone else. You might be wondering, "How could this be?" If truth be known, background check agencies make plenty of mistakes. When they violate the Fair Credit Reporting Act (FCRA), those affected by those mistakes have a right to sue.
Lives can be turned upside down due to damaging information included on background check reports – false information that should never have been there. This is where Consumer Attorneys can assist with ensuring claimants receive justice as well as maximized financial compensations.
Troubleshooting Hireright Problems: Securing Your Employment Prospects

Hireright background errors can create significant problems when seeking employment. Mistakes in your background check report, such as false information or outdated records, can result in job denials or delays. It's important to address these problems proactively to avoid negative consequences. Our legal team specializes in resolving Hireright problems and can help you rectify any inaccuracies in your background check report. Contact us for professional guidance and support to safeguard your employment prospects.
Checkr has been 'Checkmated' by Lawsuits
As a background check company, Checkr generates a whopping 1.5 million background checks every month for employers within manufacturing, healthcare, retail arenas, and other industries whose hiring personnel desire pre-employment screening. That's impressive. What is not impressive is the fact Checkr continues to deal with a growing number of lawsuits surrounding their error-filled background check reports that have cost people their livelihoods, including Uber and Lyft drivers.
Case in point: A Checkr background check report indicated that an Uber driver was falsely accused of driving with no license. The truth was the Uber driver received a ticket, years prior, for not having her valid license in her possession when she wasn't on the job. Due to Checkr's inaccurate information, she was suspended.
Lawyers involved in the barrage of lawsuits related to Checkr have stated Checkr has a record of not correcting issues in a timely or permanent manner, thereby, causing financial challenges for those who have been unfairly targeted as questionable employees and were never hired or were terminated.
Let's Right the Wrong!
If you feel an employer has taken adverse action against you due to information on a Checkr background check report, be aware employers must follow strict protocols. He or she is required to:
Give you a copy of the report – was that done?
Give you the contact information for Checkr – was that done?
Give you a summary of your rights under the FCRA – was that done?
If the employer fails to provide this information, you may have a legal case against the employer as well as Checkr. Any qualifying damages could be significant.
You can dispute errors with Checkr by:
Visiting www.Checkr.com
Calling 844-224-3257
Writing Checkr at One Montgomery Street, Suite 2000, San Francisco, CA 94104
If you were denied a job, lost a job, or dealt with a job delay due to mistakes on your Checkr background check, you can exercise your rights under the FCRA. If you file a complaint regarding incorrect criminal history, outdated information, or mixed files, Checkr has 30 days to investigate and prove the information they have is correct. Otherwise, they must remove the errors.
The number of lawsuits brought under the FCRA has more than doubled since 2009. Toward the end of 2019, FCRA litigation had reached an unprecedented level, and it continues to rise. Many cases that are brought on via a class basis have generated multi-million-dollar settlements.
The FCRA is Your Legal Shield!
The FCRA protects consumers' rights in a number of ways. In regard to background check reports, the FCRA gives consumers the right to:
Obtain a copy of their background check reports.
Determine who can view their files.
Know when a report is being used against them.
Dispute consumer reporting agencies regarding one or more errors on their reports and have those errors resolved.
Receive punitive and/or statutory damages when consumer reporting agencies and/or their furnishers have demonstrated intentional negligence by not properly addressing report error disputes.
Safeguarding Your Rights: Empowering Consumers with Legal Support

Protecting and advocating for your consumer rights is our top priority. Our legal team is dedicated to ensuring that individuals like you have access to the necessary resources and representation to address issues related to product quality, unfair practices, contracts, and more. If you believe your consumer rights have been violated or are facing any challenges in asserting them, reach out to our law firm. We are here to provide comprehensive legal guidance and assistance, helping you navigate through the complexities and find effective solutions. Contact us today and let us be your partner in resolving any legal problems you may encounter.
Consumer Attorneys Is Ready to Help You!
With Consumer Attorneys, you pay no out-of-pocket fees. Our attorneys protect consumers' rights nationwide and receive a fee only if they win on your behalf!
If you feel you have a valid claim against Checkr, do not hesitate to contact us! We're here to listen to the details of your claim and advise you on the next step forward.
Ready for Justice? – Call Our Team!
You can connect with our legal team in various ways:
Call +1 877-615-1725 for immediate assistance and a free case review.
Fill out our brief Contact Us form or initiate a LIVE CHAT – share your concerns.
Reach out to us at info@consumerattorneys.com with any questions at any time.
Read also: Failed a Checkr Background Check Due to Errors? You Can Correct it For Free
Are you violated by creditors, debt collectors, or credit reporting agencies?
Call us, and we will restore your financial life back to normal.
Get in touch