Background-Check Lawyer Pennsylvania - Consumer Attorneys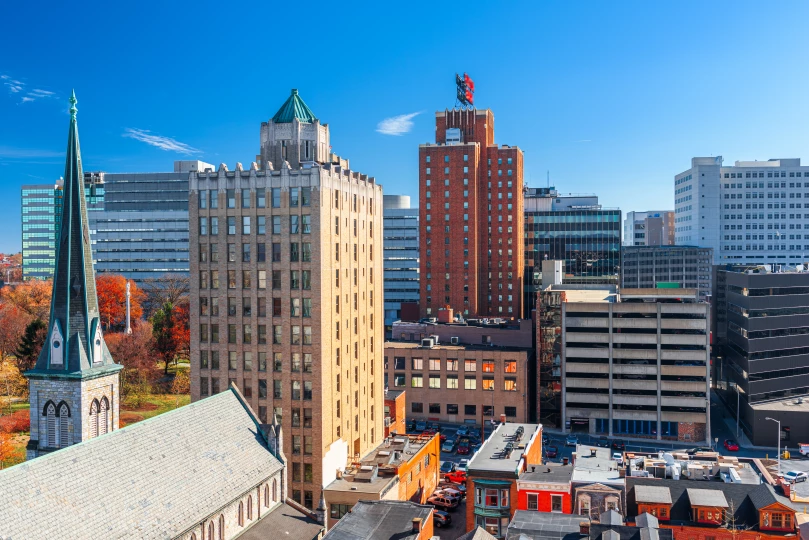 Background checks – chances are, you have had one or more of them performed on your behalf – when you applied for a home or car loan, when you sought a job position, or when you indicated interest to a landlord concerning rental property. Lenders, landlords, and employers are intent on securing only the most reliable individuals for credit, tenancy and job positions, and they should!
Background-check agencies serve a vital role to ensure risk mitigation. Unfortunately, any number of background-check agencies do not, always, include accurate information in their reports – whether knowingly or unknowingly. Errors can include false information regarding driving records, criminal records, education and employment verifications, licenses, credit histories, and more.
Consumer Attorneys is Here to Protect You!
At Consumer Attorneys, our mission is to protect consumers in Pennsylvania and other states across the country from screening and background reports that contain false and detrimental information. One consequence of this malady would be a highly-skilled person being rejected for employment or denied a job promotion – all because mistakes were included in a background-check report that were not, properly, addressed and remedied.
Can you sue a background-check agency which violates the Fair Credit Reporting Act? Yes you can, and at Consume Attorneys, we do! We will connect you with a local Pennsylvania background-check lawyer team to analyze your claim. If your claim is accepted, you will be advised on your next move forward. If you qualify for financial compensation, our legal professionals would be with you every step of the way to help you recover maximized monetary damages.
As a leading national consumer-protection law firm, Consumer Attorneys offers Pennsylvania residents more than 10 years of protecting and promoting consumers' rights under the FCRA. In addition to addressing adverse background-check reports, our legal experts assist Pennsylvania clients with problematic debt collectors as well as credit-reporting agencies which violate the FCRA.
Our lawyers' dedication and efforts have garnered more than $100 million in monetary recoveries for our clients.
Know Your FCRA Rights!
The FCRA outlines strict mandates for lenders, landlords, employers, debt collectors, insurance companies, and credit-reporting agencies on 1) how they gain consent for background checks 2) how they conduct background checks and 3) what they are permitted to do with the information they uncover.
You have background-check disclosure and consent rights. Have your rights been violated? Keep the following in mind:
No one has the, legal, authority to obtain a background check without your written consent. Was a background check obtained without your permission?
You must be informed by the person or business conducting a background check that the report could be used against you. Were you informed that this could happen?
You must be given the name and contact information regarding the background-check agency that generated any report, on your behalf. Were you supplied with name/contact information?
A background-check agency cannot provide a report until the individual or entity requesting the report certifies that it disclosed, to you, that a background check would be performed. Were you informed that a background check could be obtained, on your behalf?
The FCRA sets parameters regarding the type of negative information a background-check report can list. Civil suits, judgments, arrests, paid tax liens, and collections can not be reported after 7 years and bankruptcies cannot be included after 10 years.
If you believe errors on your background-check report hurt you personally or professionally – in the form of social, financial or psychological damage – you could qualify for a lawsuit. If you dispute the errors on your background-check report, the background-check agency must investigate and remedy any errors within 30 days.
Not all background-check agencies, however, perform their investigations in good faith. At times, consumer disputes are ignored or handled inappropriately, thereby, violating FCRA guidelines. If you feel you were victimized due to an inaccurate and detrimental background-check report, you may be able to sue in federal court and receive not only actual damages but punitive damages plus attorney's fees and costs.
Some background-check agencies have been sued due to not performing reasonable care to substantiate criminal background information. Consumer Attorneys serves clients from Pennsylvania to California who are represented in state and federal courts. One of our seasoned background-check lawyer teams will assess your situation, locally, as part of a free case review. You can, also, take advantage of a free credit report analysis. We will advise you of your next step forward.
"But I Can't Afford a Lawyer!" – Think Again.
Many people are under the false impression that they cannot afford a lawyer to assist them – let's debunk that myth! If your claim against a background-check agency or one or more of its information furnishers is accepted, you would pay no out-of-pocket fees. Our legal teams receive a fee only if they win, on their clients' behalf. When our legal experts serve as your potent legal ally, you have nothing to lose!
If It's Time for Justice, It's Time to Contact Us!
If any person or business is responsible for damaging errors on your background-check report and/or if your errors have not been rectified after a proper dispute, contact Consumer Attorneys, immediately! Those in Pennsylvania can connect with our legal team, in various ways:
Call +1 877-615-1725 for immediate assistance and a free case review.
Fill out our brief Contact Us form or initiate a LIVE CHAT share your concerns.
Reach out to us at info@consumerattorneys.com with any questions, at any time.
¿Es usted víctima de los acreedores, los cobradores de deudas o las agencias de información crediticia?
Póngase en contacto con nosotros y le devolveremos su vida financiera a la normalidad.
Ponerse en contacto